Wearing:
Zara cape: old, similar here and here.
Topshop sweater: old, similar here, here and here.
Topshop lace skirt: sold out, similar here and here.
Acne Studios jensen boots: here or here
Chanel Boy bag
Karen Walker sunglasses: here.
A foolproof fashion recipe is to wear an oversized top with skinny bottoms; to create that casual look while highlighting your lengthy legs. Put on a coat in colder weathers. This formula is so easy to put together and I personally wear them so often that they have become some kind of uniform for me: on weekday mornings, I get up, put them on and I'm out of the door.
Now, replace skinny jeans, pants or leggings with a pencil skirt and be amazed.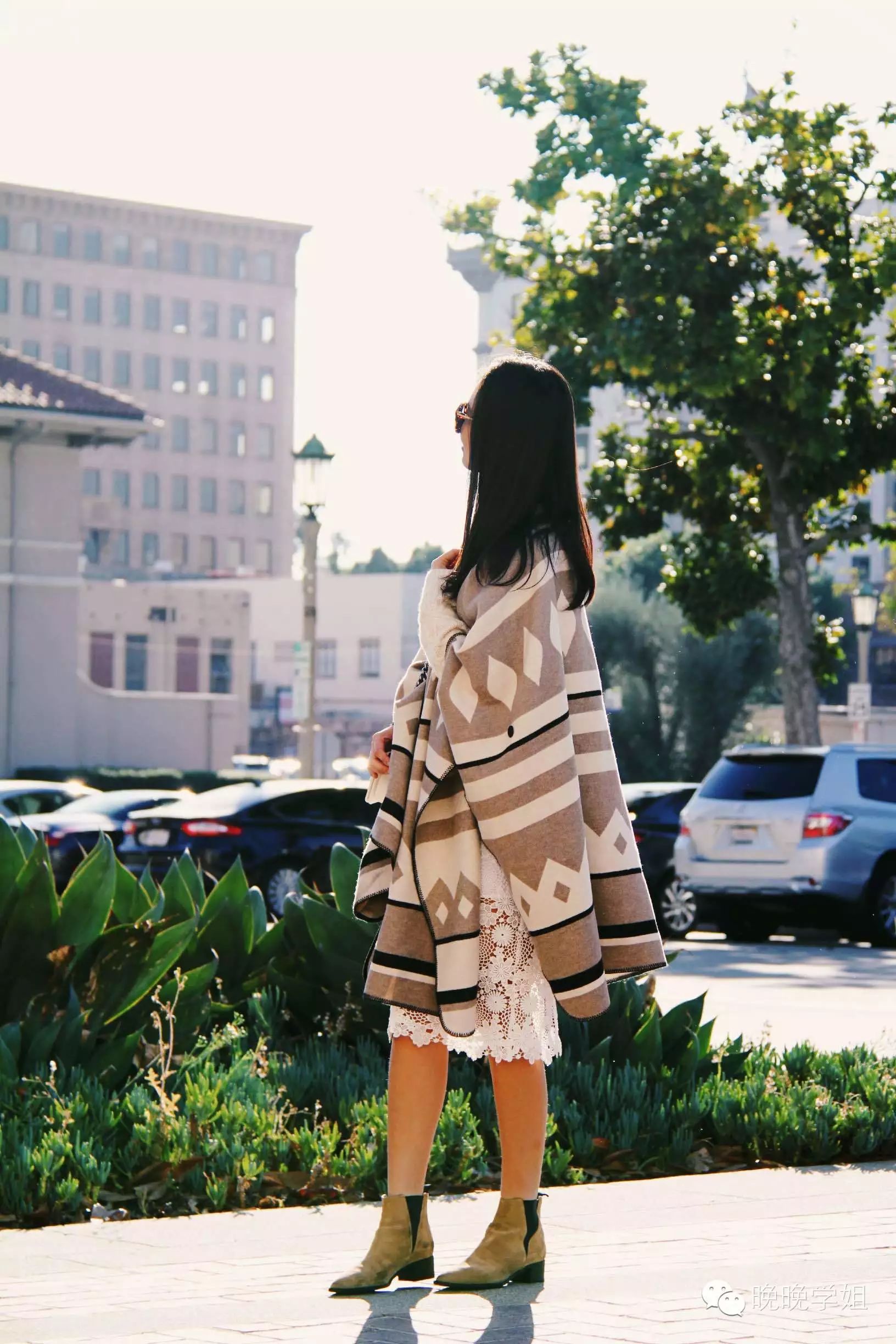 上松下紧的平衡组合,相信大家都会啦!秋冬季节穿oversized大毛衣,搭配紧身裤和踝靴,更冷的时候再套上大衣,简直就是我的uniform呢。不需要多想,起床后套上身就可以出门了。上身的宽松适意可以更加显得下半身修长纤细。
那么大毛衣配铅笔裙的搭配你们有尝试过吗?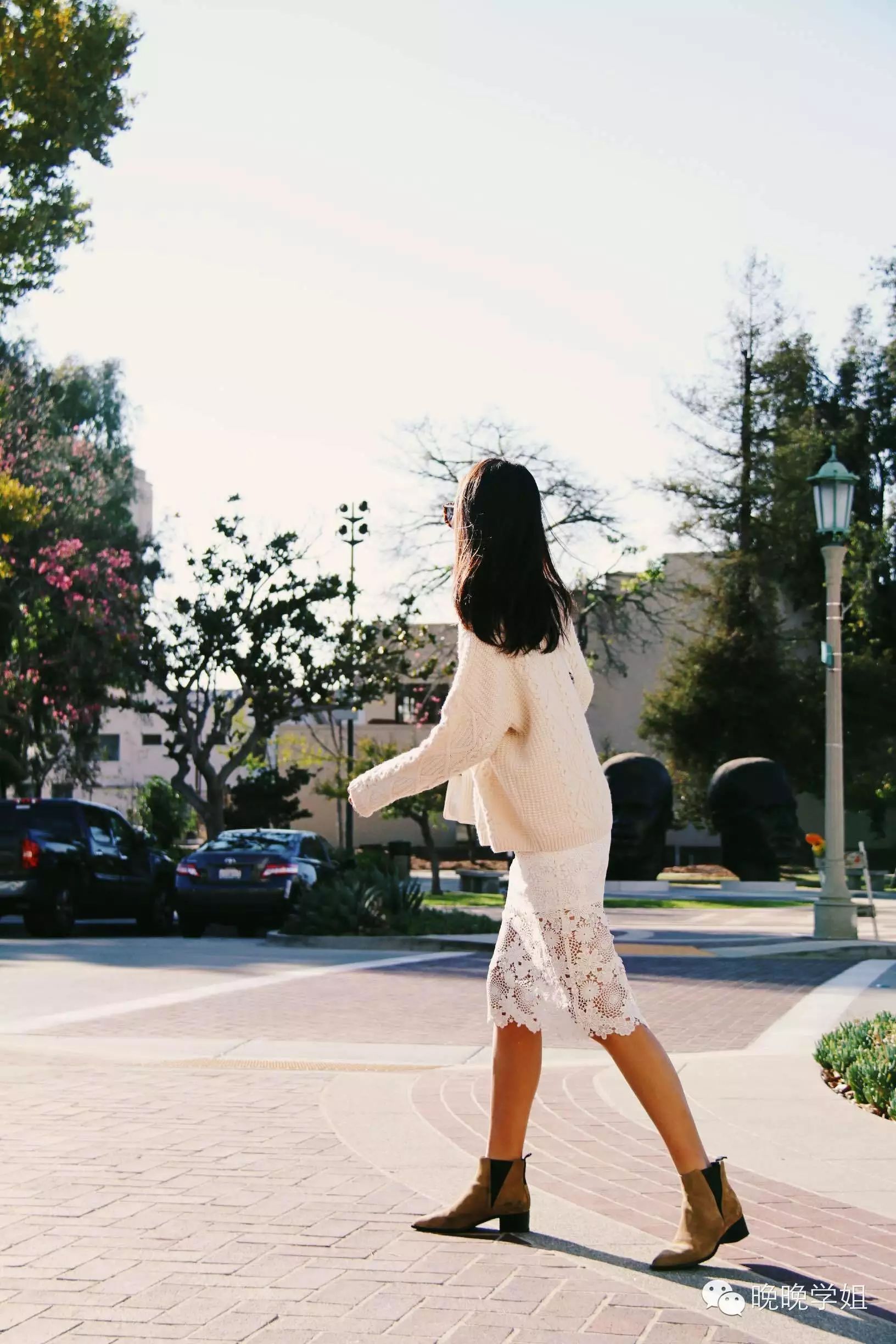 I went with an oversized sweater and a lace pencil skirt today. Not only did I have the contrast of the loose top and the tight bottom but also two different textures: chunky cable knit and fine feminine lace. Because there's already a lot of details to look at, I chose an unified white color scheme for this outfit.
去年冬天就开始流行的oversized毛衣配下半身轻薄裙子,不仅仅是上松下紧的平衡感,上厚下薄的材质对比更是有趣的碰撞。
原白色麻花针织毛衣,配上精致的蕾丝铅笔过膝裙。今天尝试的就是这样的搭配。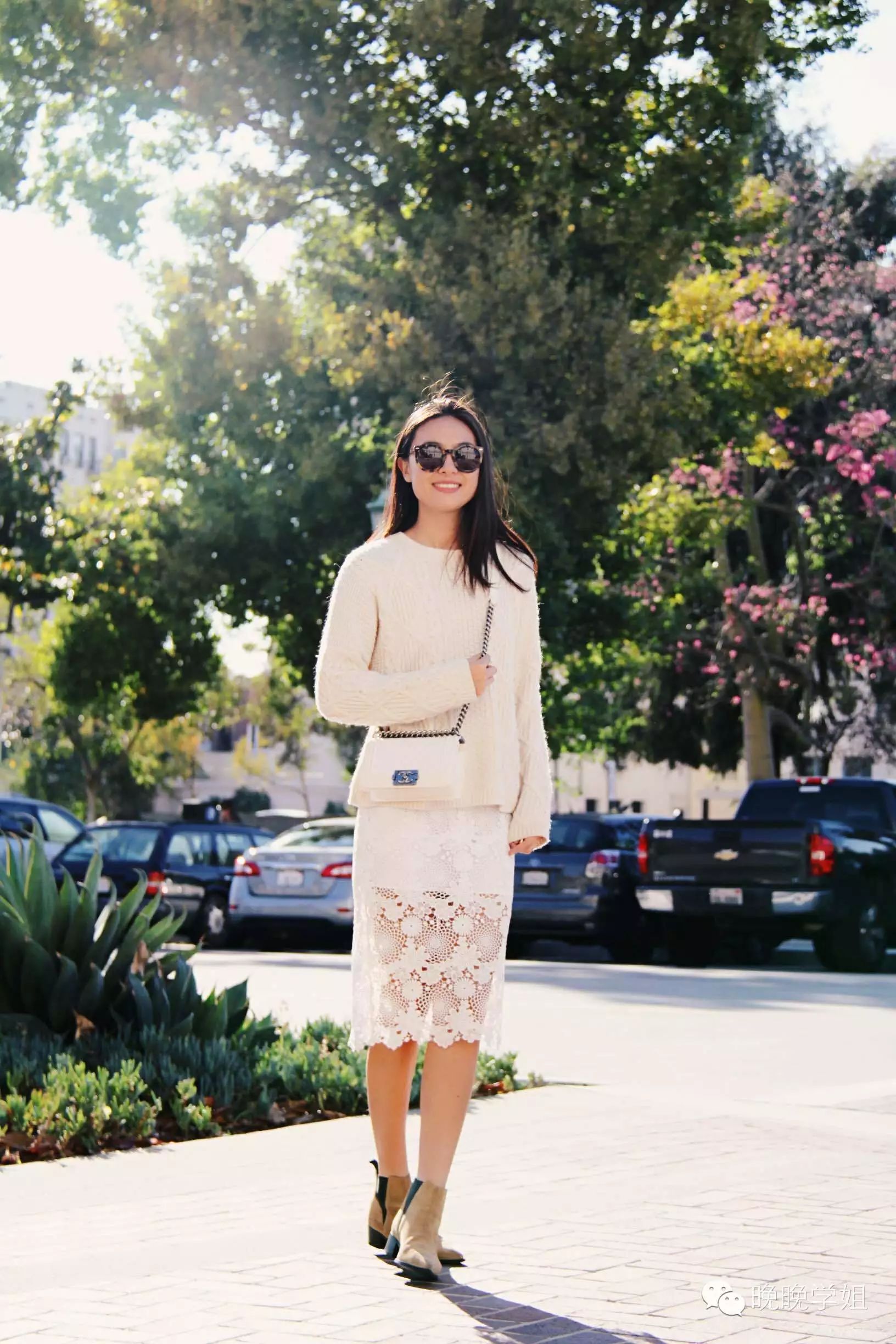 因为两件单品材质和厚薄对比已经很明显,那么颜色上我就统一选择了白色系。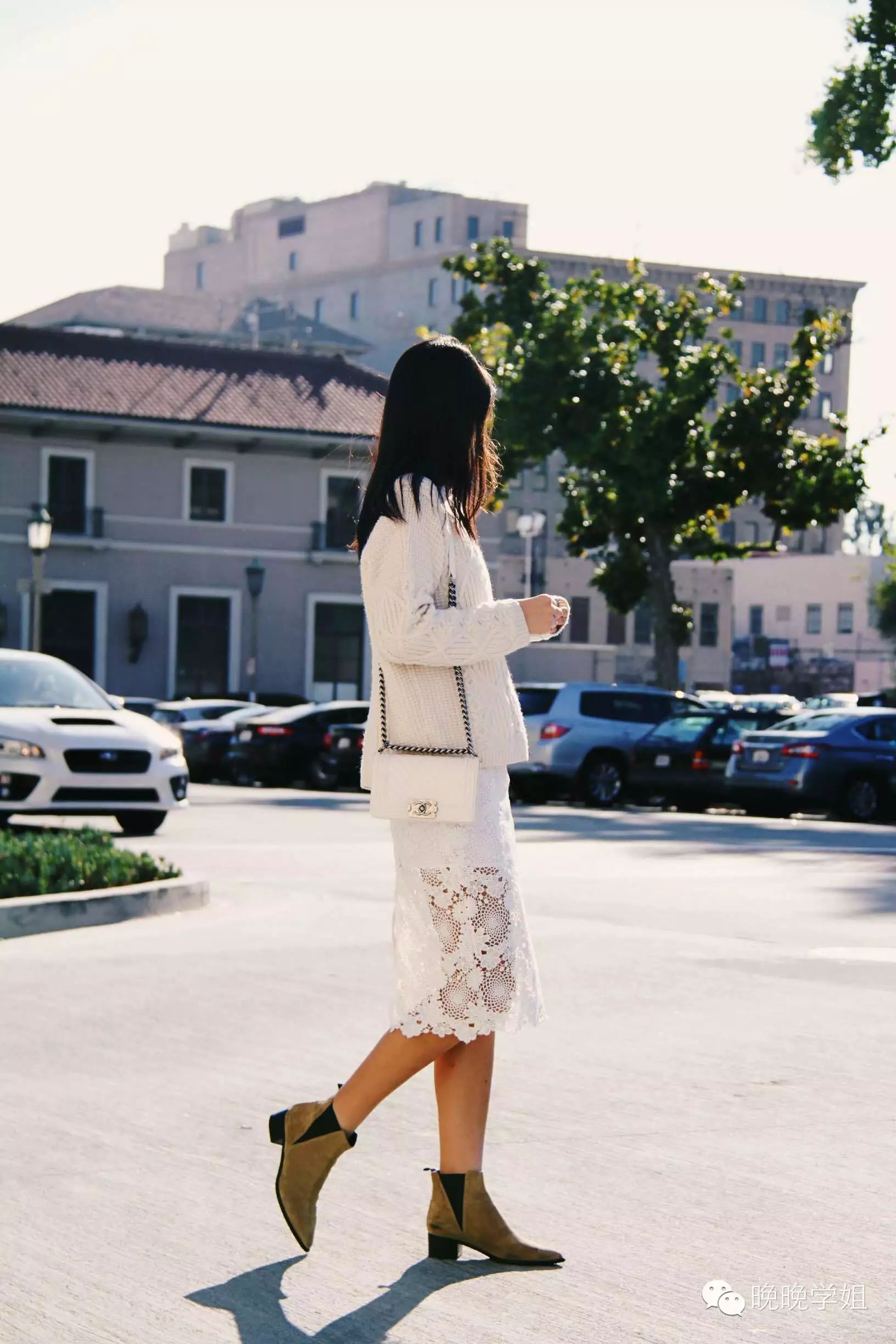 这条蕾丝铅笔裙从去年夏天穿到今年冬天,真的很好搭哦!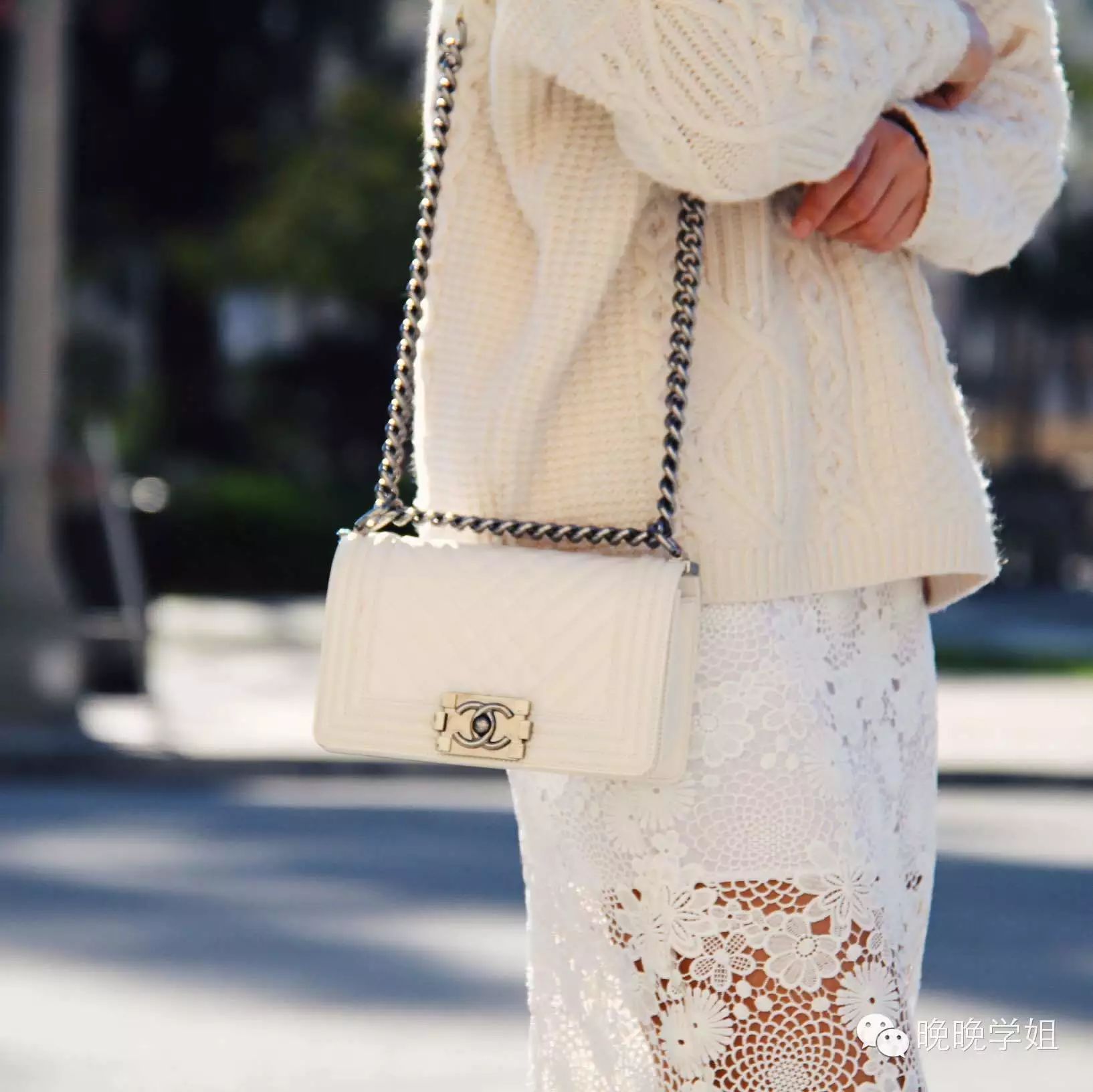 Normally I would tuck the sweater corner in my jeans, pants, or in this case, the pencil skirt, but this sweater from Topshop has got a nice silhouette and weight to it, I think it looks better to just let it be. One minor thing is that I wish the sweater could be just one inch longer, just to hover over the behind.
一般穿大毛衣我都会习惯把衣角掖进下装里,比较利落又显腿长。但和铅笔裙的搭配走一个随性舒适路线,如果毛衣有比较好的垂坠感,自然露在外面就很好啦。注意毛衣的长度盖过屁股最好,我这件其实稍微也短了一点点。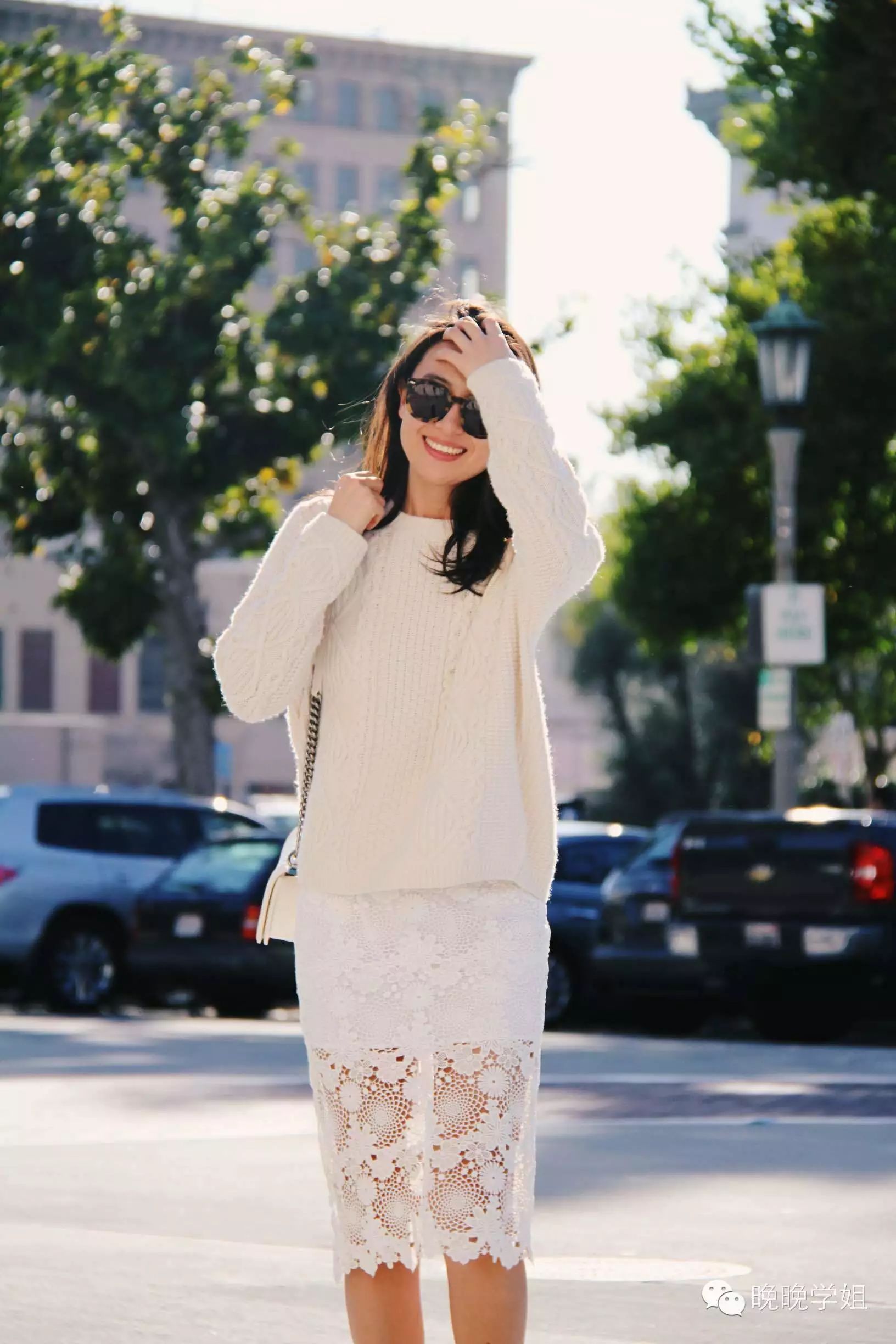 If you're adding a coat to this look, it goes without saying that the coat should be an oversized design as well. I had this Zara cape from last year, and it has the perfect texture and color for a winter outing. Certainly more than appropriate for an office setting, too.
The color of the boots belong to the same earthy tone as the coat. The fashionable pointy tips will make sure to create the elongated look of your legs.
外套当然也是要oversized的。去年在Zara买的斗篷就很合适,宽宽大大穿起来自带一种温柔感。大地色系和白色是非常养眼的色系搭配,冬天看起来很舒服。
干净的色调,上班穿也不夸张。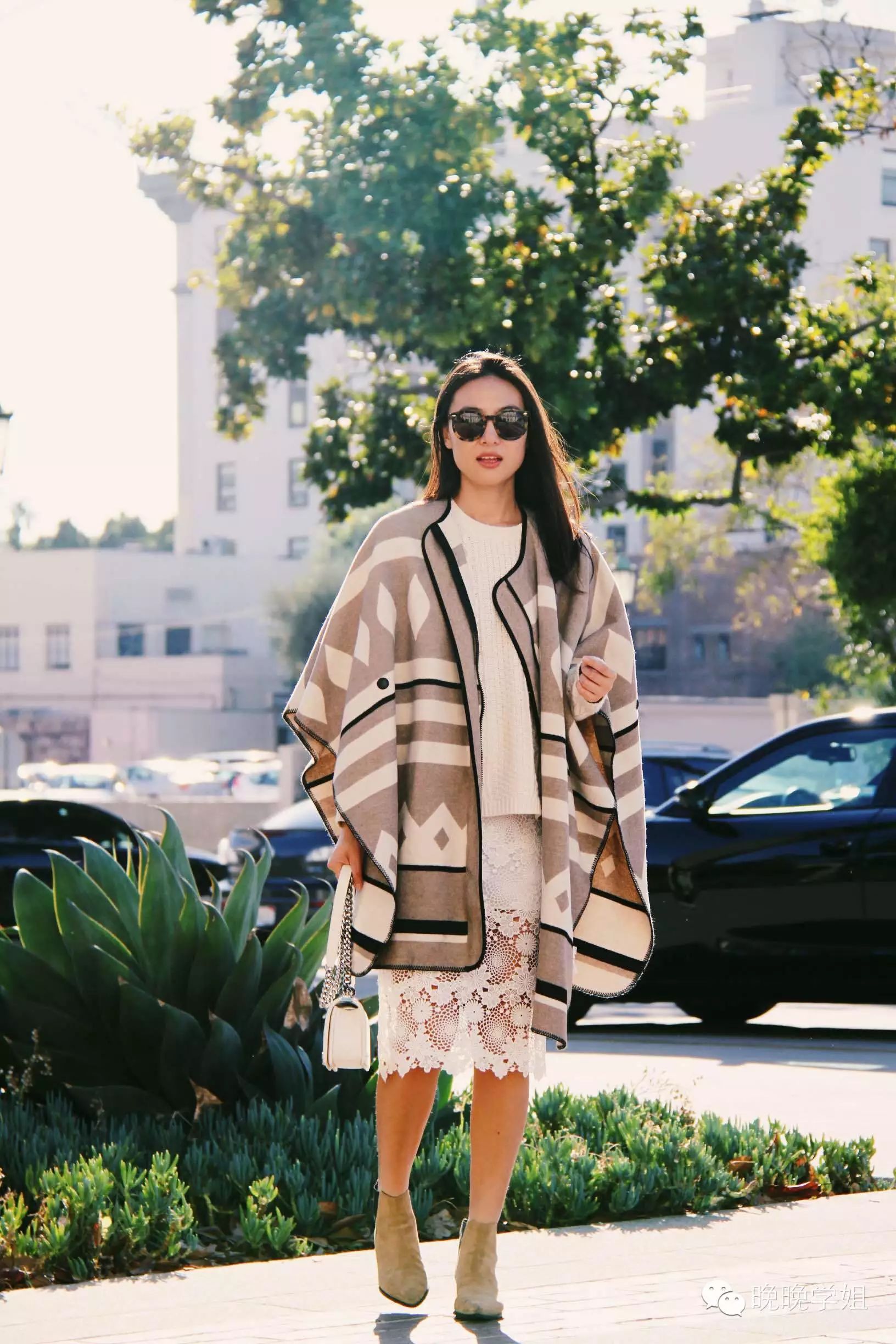 从外套下摆露出精致的蕾丝裙角,这种细节也会让人感觉新鲜有趣。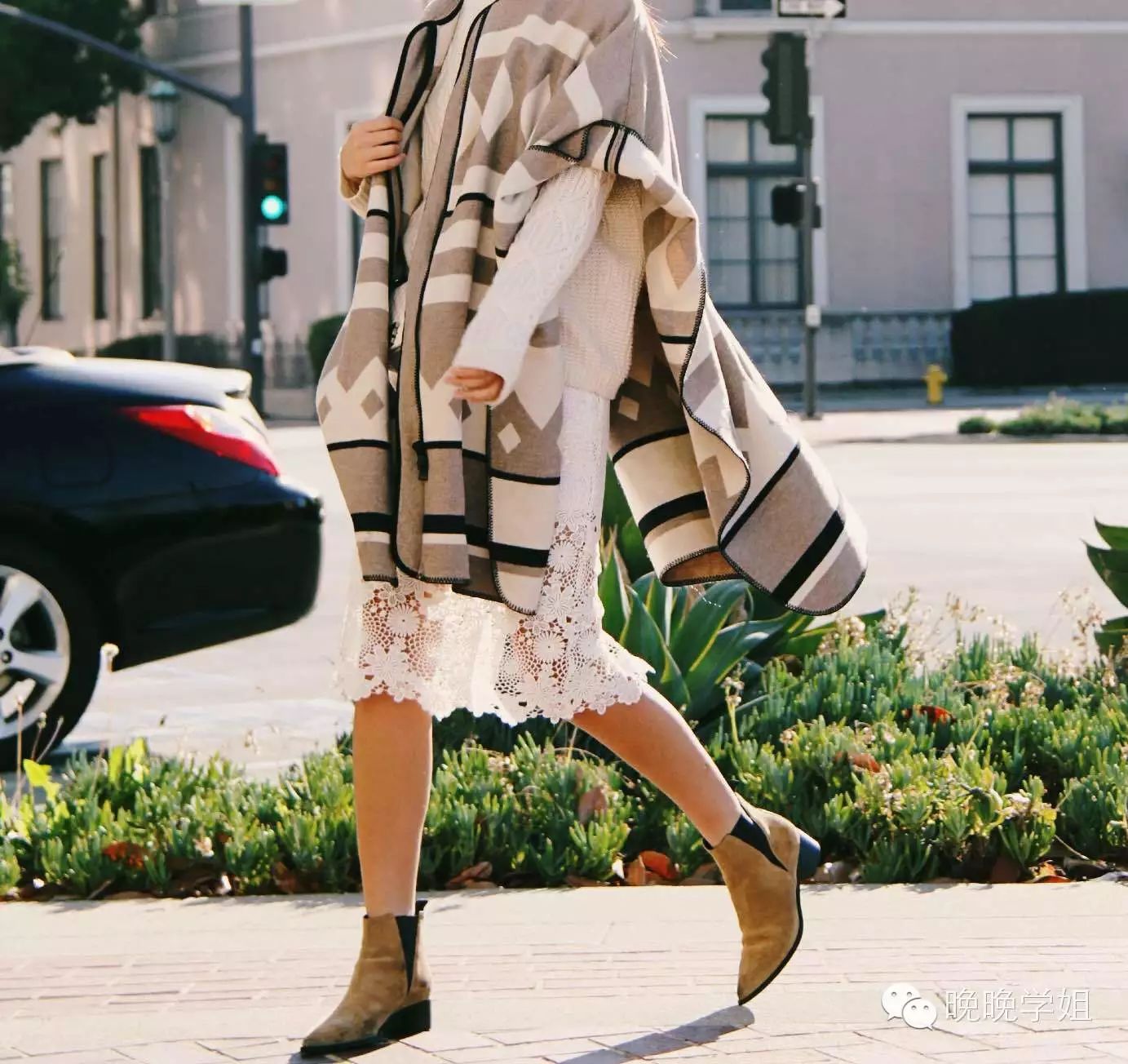 踝靴也是互相呼应的大地色系,尖头的款式既时髦又显得腿脚修长,同时也符合下半身收紧的平衡感。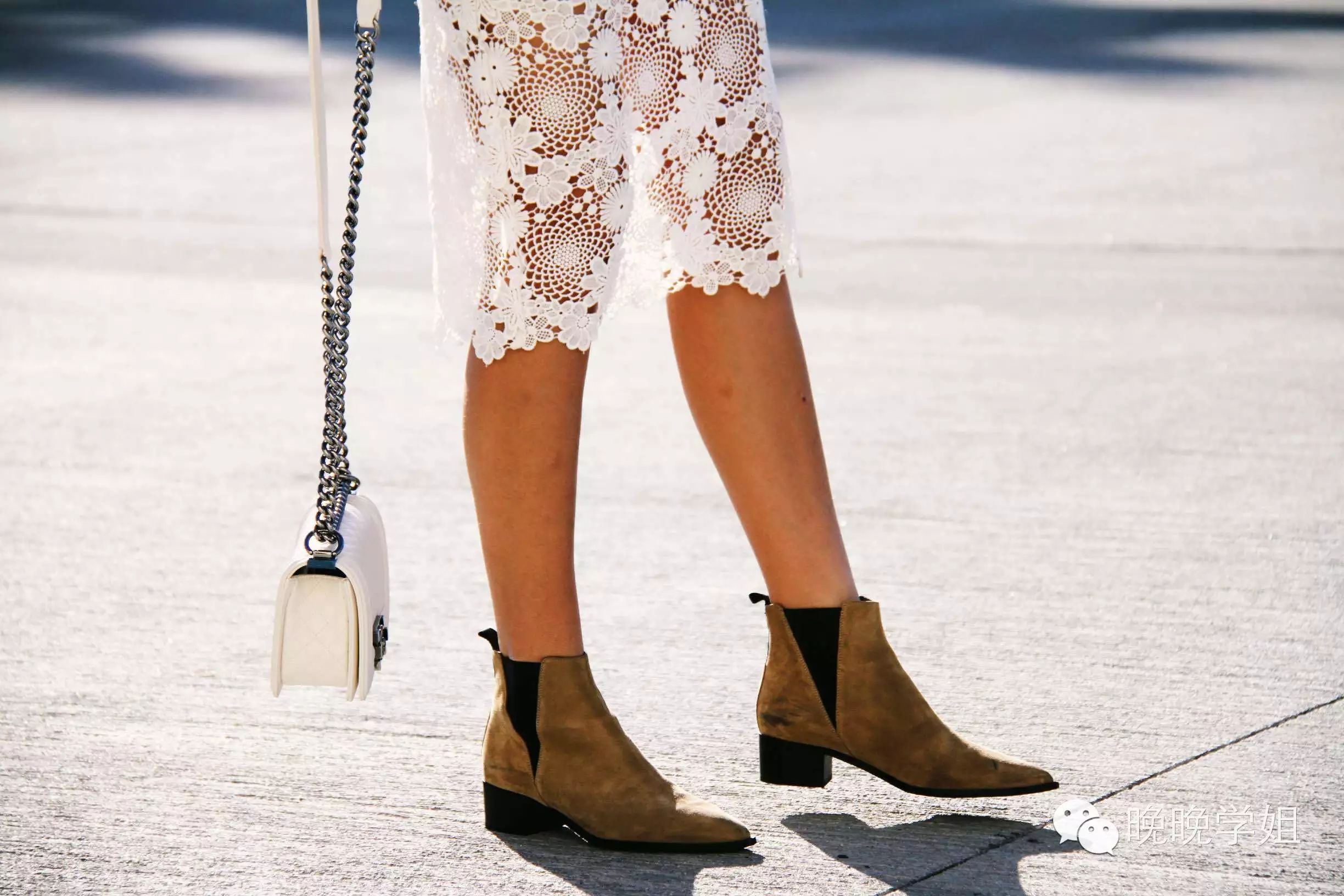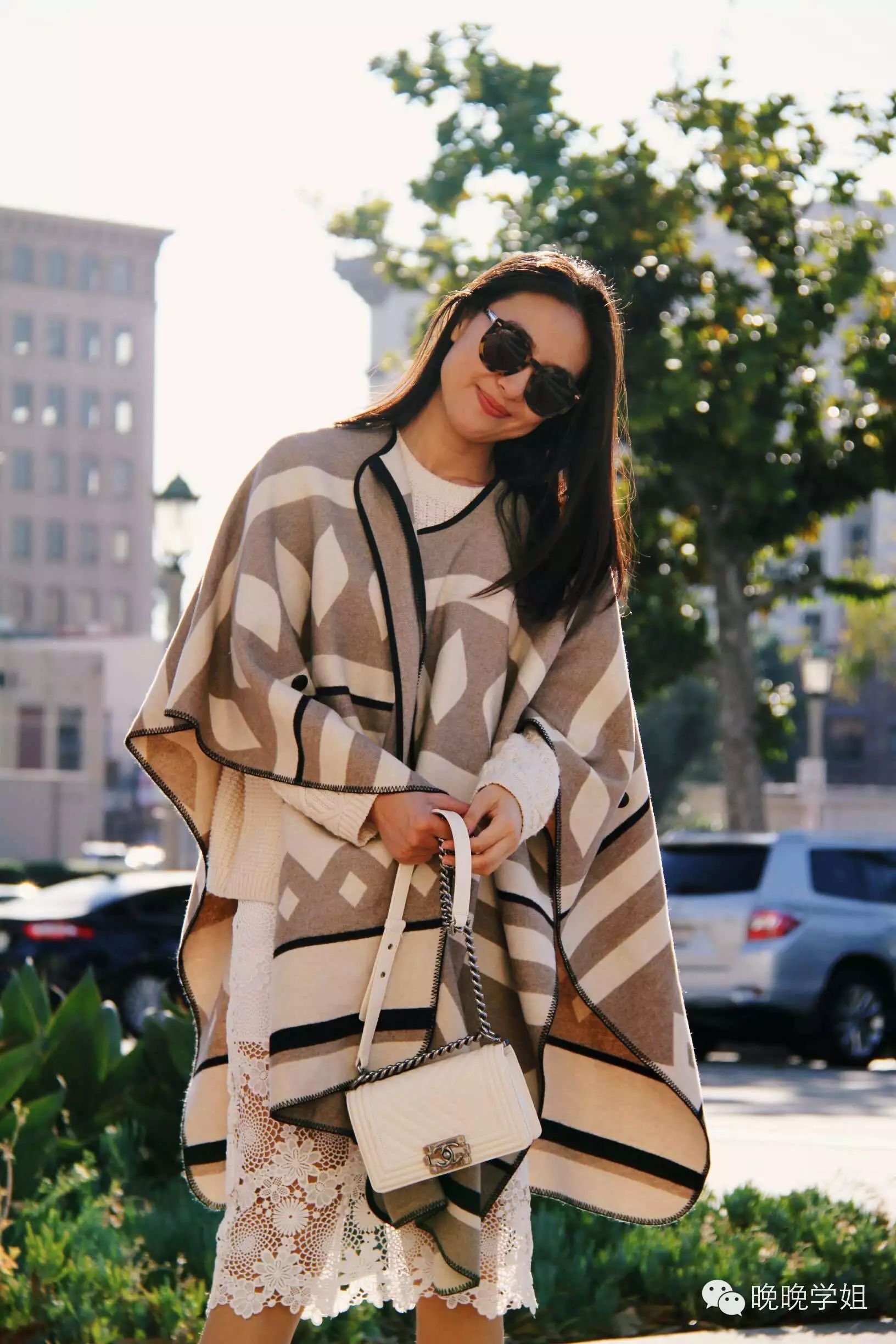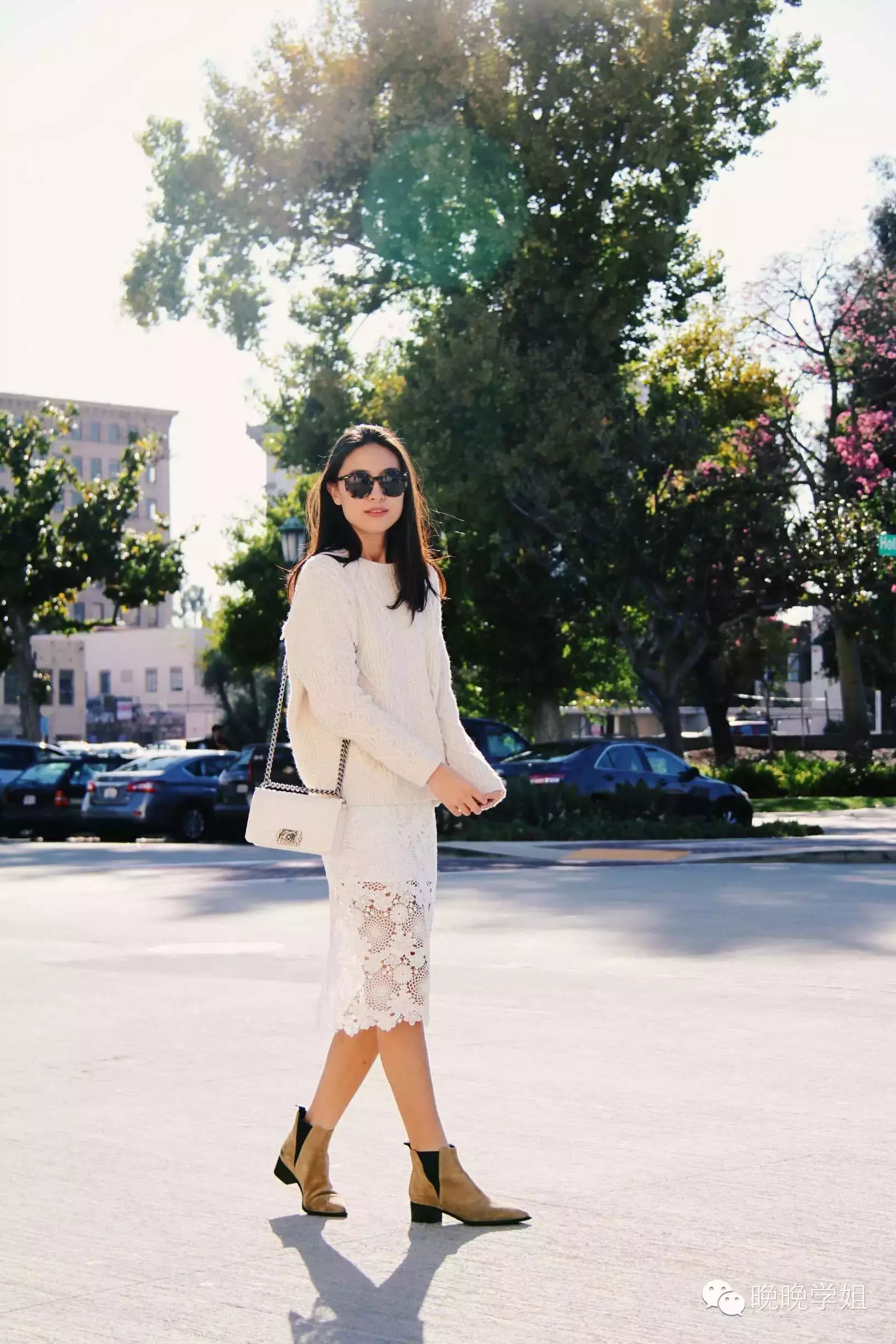 Shop the look(点击图片直接购买本文单品):
---
Extended Reading: Oversized vs Pencil Fit
Notice how a lot of fashion bloggers chose pointy tip shoes to complete this look.
下面是延伸阅读啦!
来看一下大毛衣配铅笔裙的街拍咯!
基本都是灰黑白这种基础色系。注意他们的鞋子搭配大多是尖头款式呢,修长的脚部可以平衡上半身的重量感,让整体显得轻盈纤细。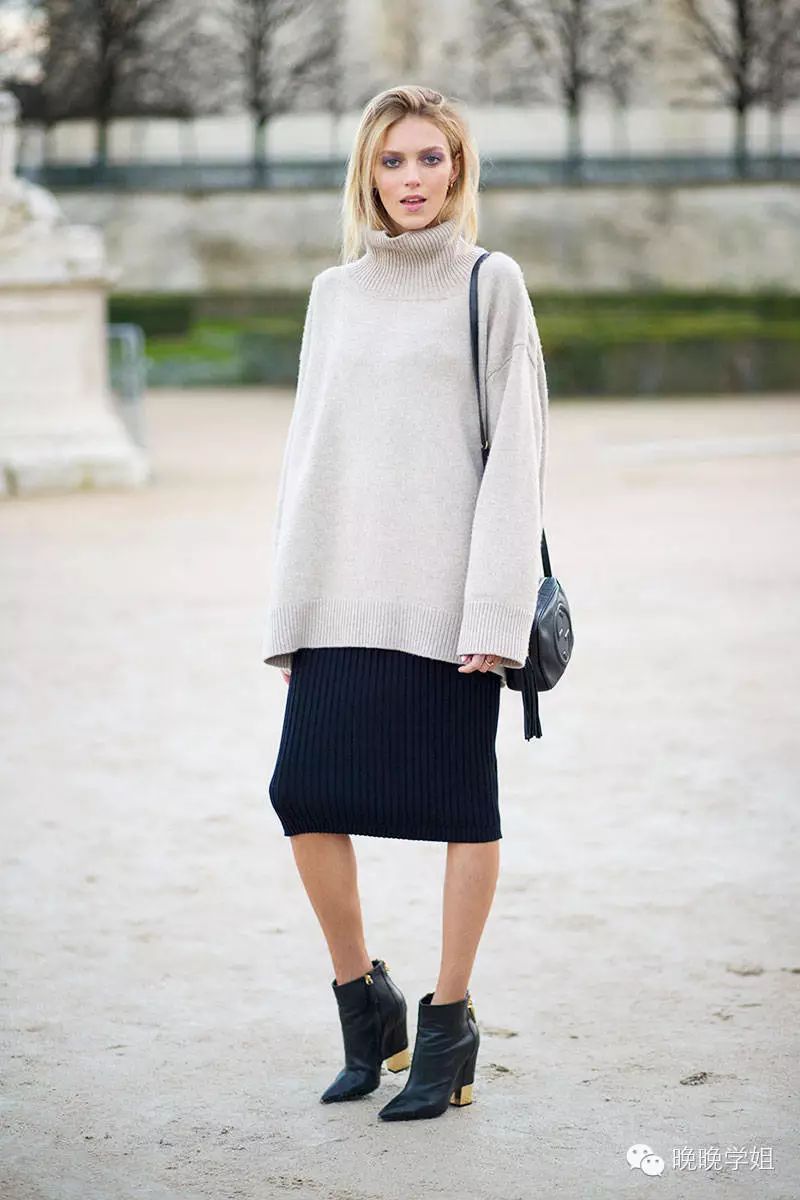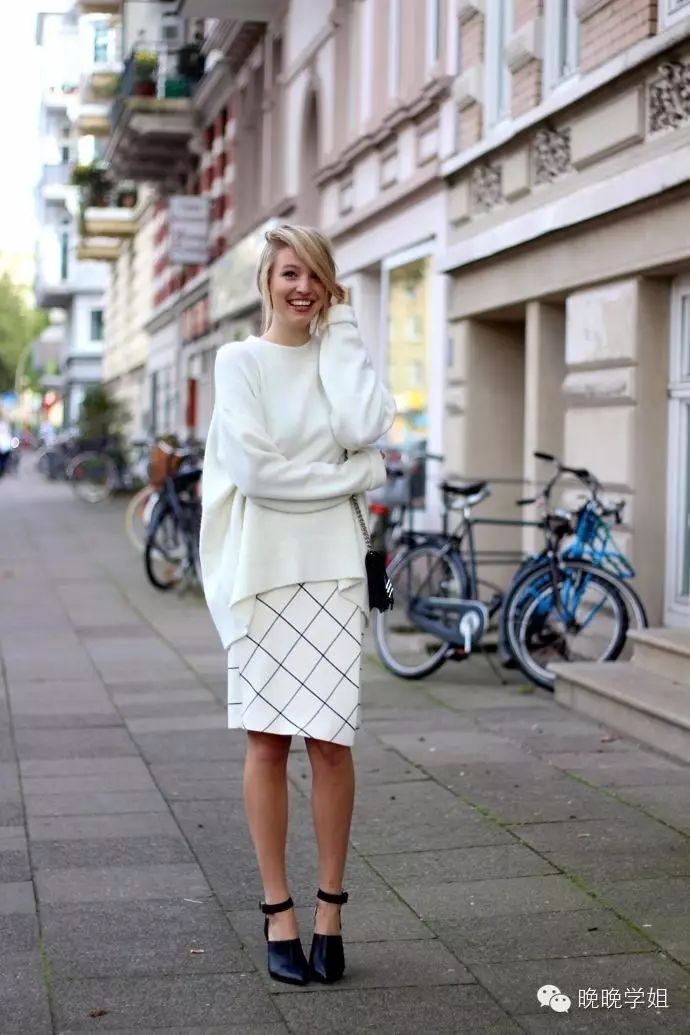 铅笔裙表情还是蛮严肃的,这么穿都还挺适合办公室的呢。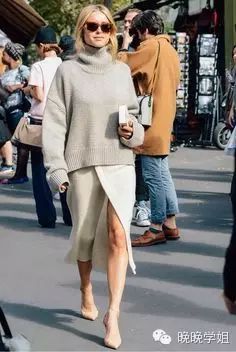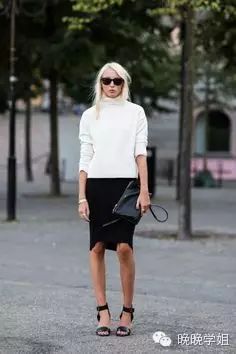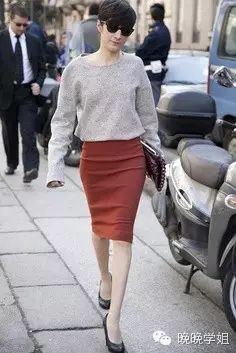 再来看看其他白色蕾丝铅笔裙的搭配。
Hallie的两次搭配都选择了蜡笔色系,清爽可爱,很有春天气息。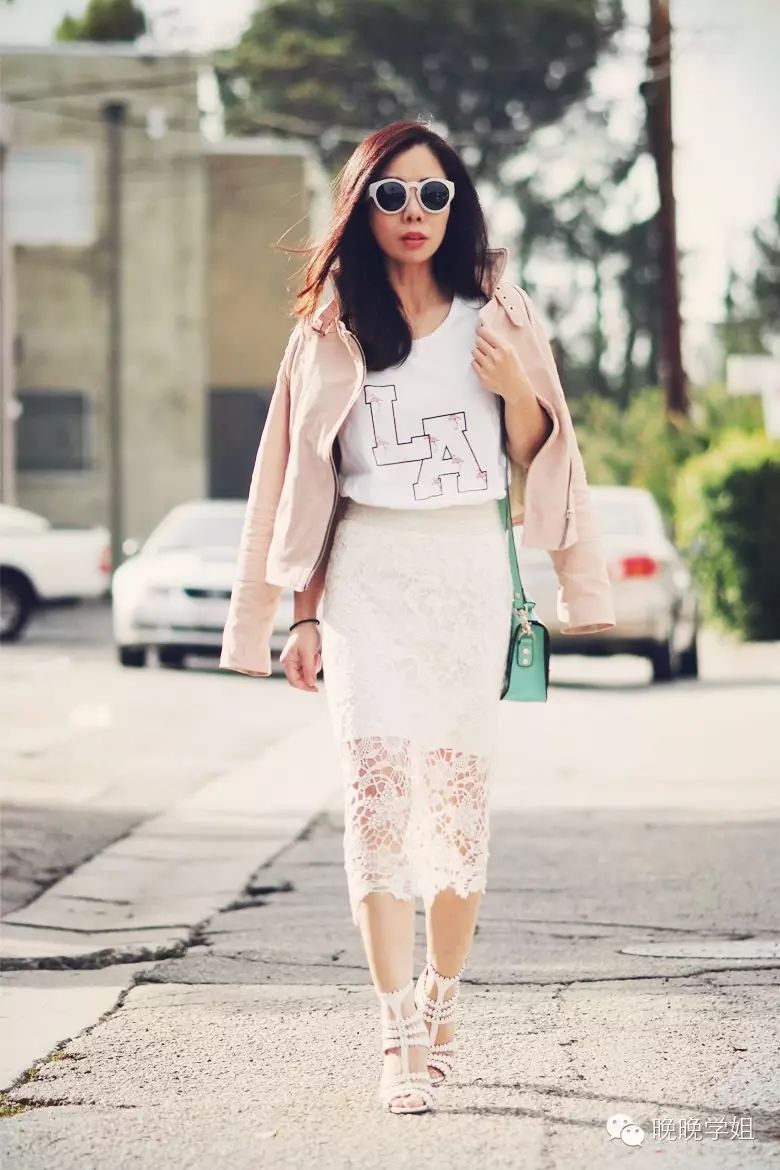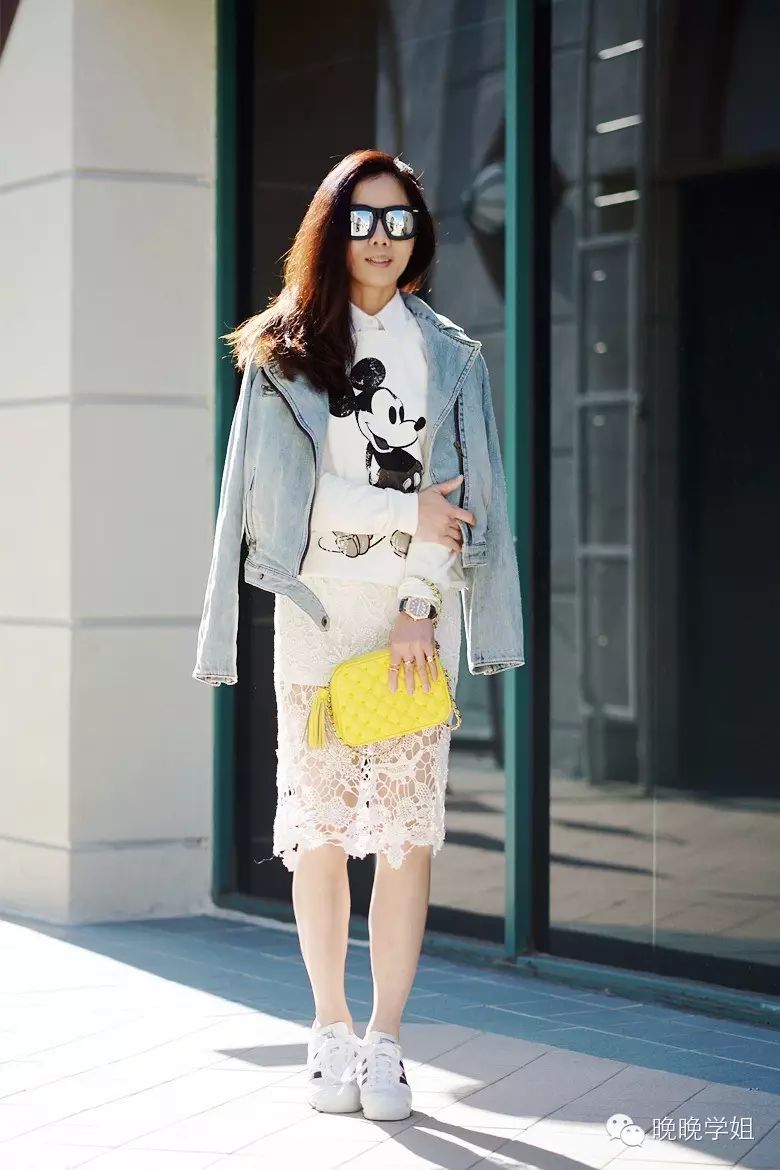 穿比较合身的毛衣时可以把下摆塞到裙子里。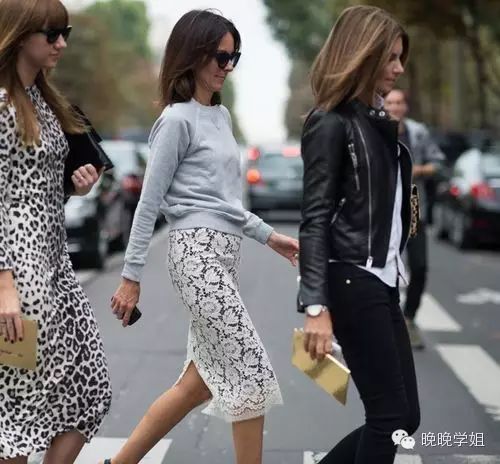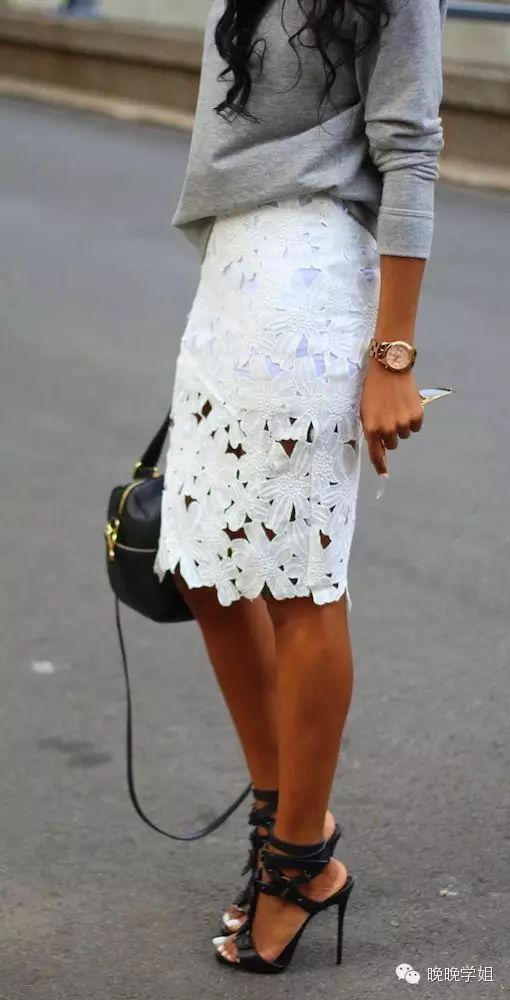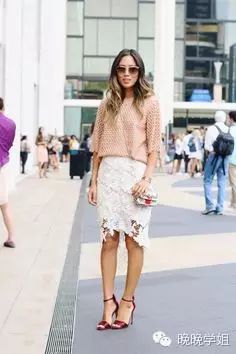 ---
Here are some items that I picked for you guys. First of all, sweaters!
下面就是大家最喜欢的单品推荐环节啦!推荐几件我喜欢的大毛衣和铅笔裙!
毛衣们:
1. ASOS tutleneck sweater: here
Considering the lovely color, the knit, and more importantly, the perfect length of the sleeves, I highly recommend it.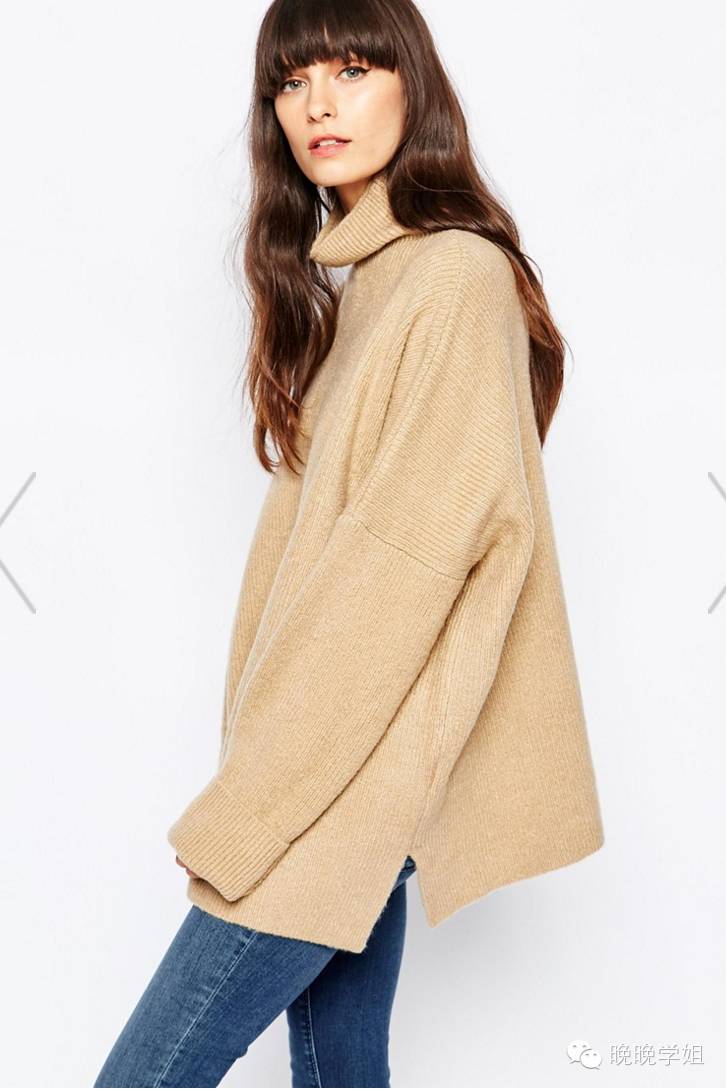 各方面都非常优秀的一件,100多刀的价位正合适。颜色漂亮高级,够宽大也有很好的垂坠感,袖子够长,很想整个人躲在里面做一个娇小女孩(我很难)。
2. ASOS pink mohair sweater: here
The pink reminds me of cherry blossom. Just look at the softness and imagine the gentle touch of it. Plus, it's currently on sale.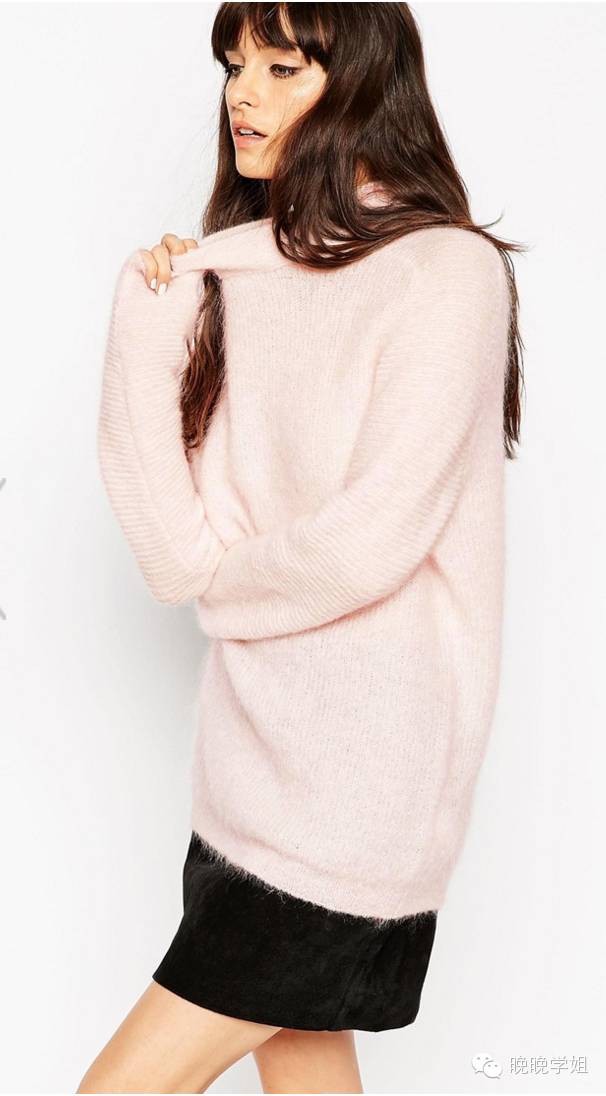 温柔可人的樱花粉,毛茸茸的马海毛,试问哪个女孩子能拒绝?和黑白灰下装搭配都会很漂亮。现在折后只要50多刀呢。
3.Free People v neck sweater: here
Love the design: Slits on each side. Also has pretty good reviews from buyers.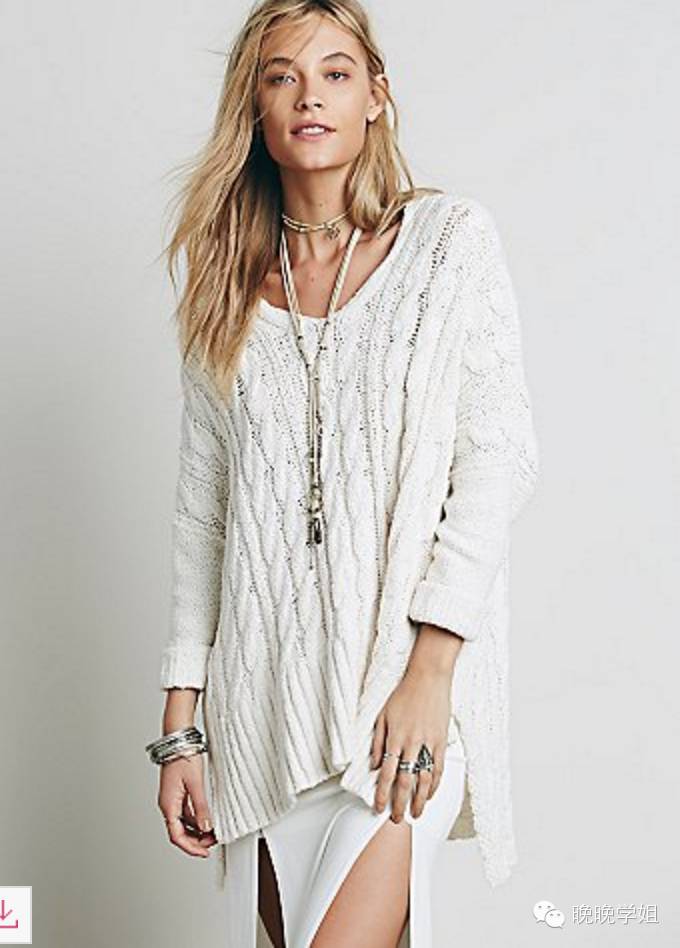 颜色选择非常多,评价很好的一款,也有很多买家秀大家可以看一下。麻花编织温暖又分量感十足,两侧开叉的设计今年也很流行,很适合搭配漂亮的下装。
Now, pencil skirts.
铅笔裙:
1.Stone Cold Fox white lace skirt: here
They are on the pricy side, but you will never have a complain about the quality. I really like the high rise and the midi length of this particular lace pencil skirt.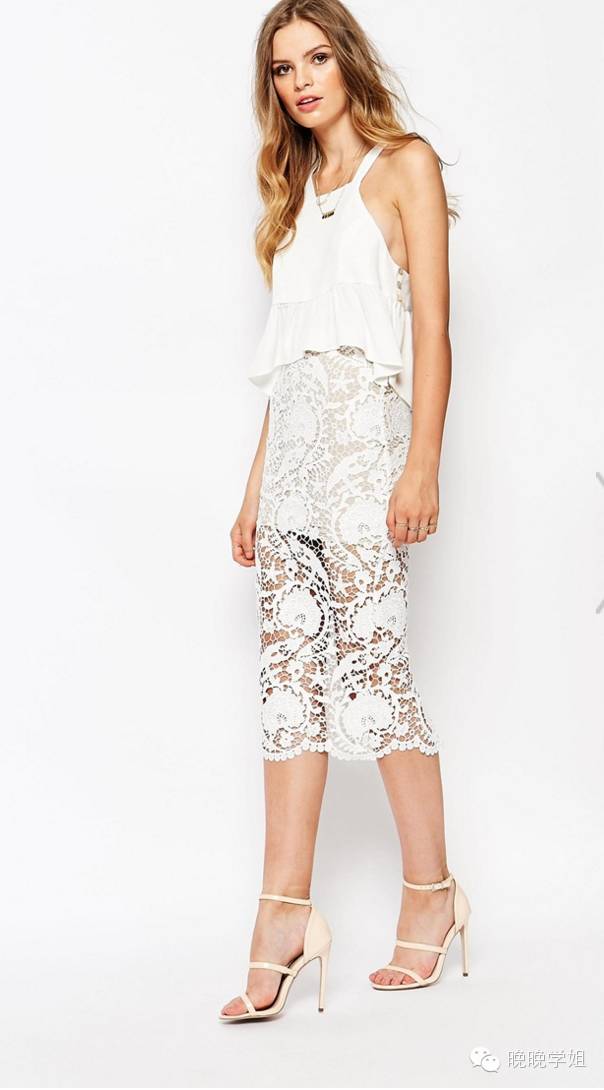 这个品牌整体都比较贵,但蕾丝通常都做得非常精致,剪裁也都很修身哦。喜欢这一款刚刚好的长度和高腰设计,不管搭什么都会让下半身显得超级修长呢!还带点小性感。
2. River Island pencil skirt: here
An ideal item for office ladies. Very tasteful slit on the front.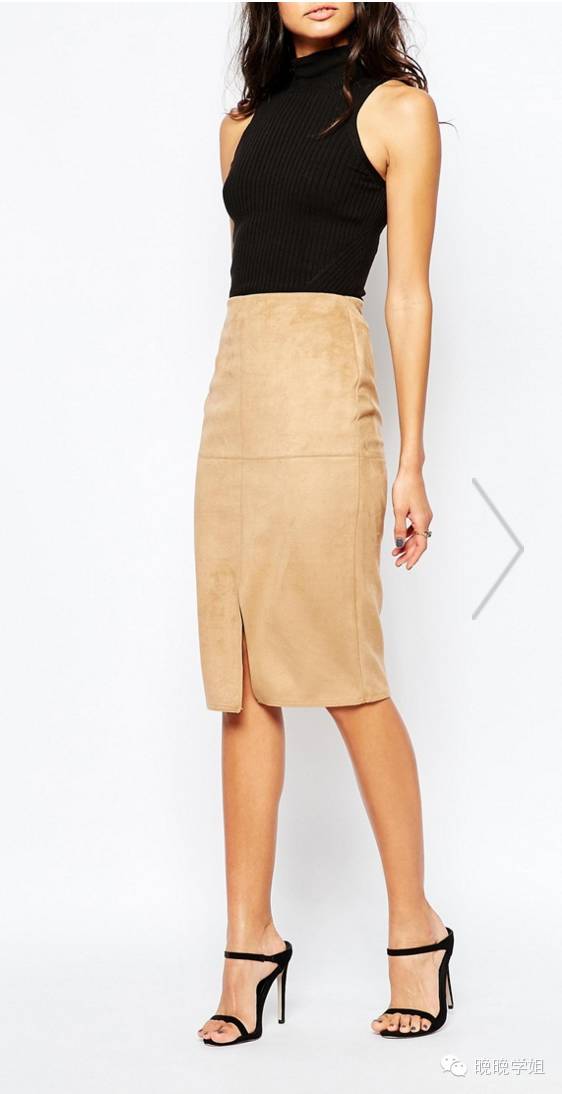 很适合上班穿哦!麂皮配驼色最适合秋冬啦。前面的开叉小小的,既有特色又不用担心走光。只要50多刀也非常合适呢。
3. Endless Rose lace pencil skirt: here
An uncommon lace pattern will make you stand out. Absolutely no need to worry about accidentally flashing the person who's sitting across you. The slip skirt part works very well to avoid that awkward situation.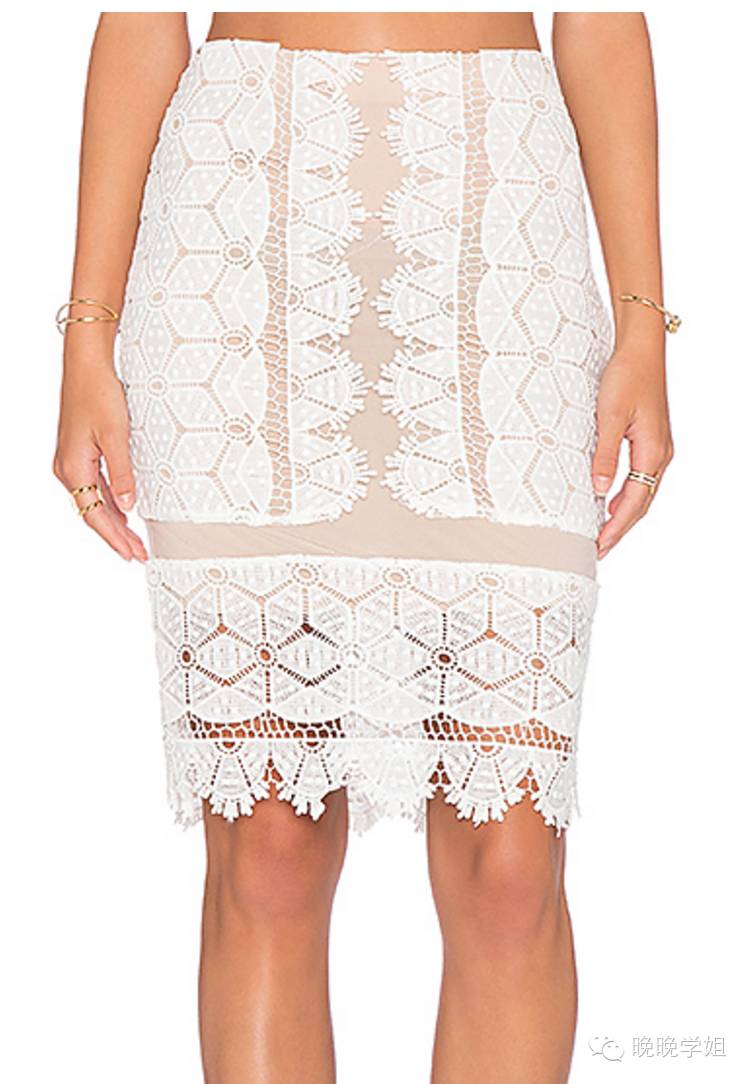 刚刚到膝盖的长度,娇小的姑娘们也可以放心尝试。蕾丝花纹也很漂亮,肉色的衬里非常方便,完全不用担心会透。
希望今天的内容大家会喜欢!感谢大家阅读!
---
Where you can find me:
微博:晚晚学姐
Instagram:Fengwanstheorem
博客:fengwanstheorem.com
Wechat微信公众号:FengwansTheorem 或者搜索 晚晚学姐