1. Frame Denim Le High Skinny
Rise: 9.75 inches
Inseam: 29 inches
Frame Denim has been around for only three years, and it's adored by many, especially supermodels like Lara Stone, Miranda Kerr and Rosie Huntington, which explains its increasing popularity.
One of the outstanding designs is the great Le Skinny. The high rise cut is just amazing. It's so flattering yet so comfortable that I forget I'm wearing skinny jeans. I have also machine washed it several times, and they look and feel the same.
The pair I got is in the color baker. I don't think they have this particular one now, but they have similar ones and so much more!
Frame Denim才刚刚创立三年,连自家网站都来没来得及建好,就已经有很大的名气了。走的是极简时髦的路线,Lara Stone和Miranda Kerr,Rosie Huntington都曾经常穿这个品牌出街。Le Skinny系列是品牌创始系列,非常好穿。
Le High Skinny就是其中的高腰紧身裤系列。将近10寸的高腰把小肚子藏得很稳。我最喜欢这一条的剪裁,不知道怎么做到的,穿上感觉腿会细一圈长一寸。而且明明很包腿,却又没有紧贴的感觉,洗衣机洗几次后也没有变形。
这个系列质地相对轻薄一些,颜色选择很多,我买的颜色是baker,现在好像已经不出了(还是卖完了还一直缺货),膝盖处有破洞也是我喜欢的。其他还有很多不同颜色也都很棒。
2. AG The Legging Ankle Jeans
Rise: 7.75 inches
Inseam: 28.25 inches
AG stands for Adriano Goldschmied. He is crowned "the Godfather of denim" and founded the well-known Diesel, Replay and Gap 1969. A huge advocator for high risers that I am, I have to say I feel the same way for AG's legging jeans, which are the only non-high-risers on today's fav list.
Adriano Goldschmied initiated the idea of Premium Denim. I really think they have accomplished that. Super comfortable. Not too tight. Give you that casual, relaxed look after some wearing.
AG names their jeans by their "seniority". What I have is the 13 years Swap Meet. Naturally, the "older", the more of a vintage look the jeans would have.
AG的legging jeans系列还用我多讲吗,大名鼎鼎啦,也是今天推荐所有牛仔裤里唯一一条不是高腰款。我这么爱高腰裤,都还是很宠这一条。
AG全称是Adriano Goldschmied,大家熟悉的牛仔裤品牌Diesel, Replay 和 Gap 1969也都是这个Designer创立的,好厉害啊,被称为是美国牛仔裤教父呢。
Premium Denim的概念也是Adriano率先提出的。我确实觉得他们的面料是所有牛仔裤品牌里最好的,穿上实在是舒服自如,又薄又软,像是自己的第二层皮肤一样。又不是非常贴身,穿久了会有种刚刚好的宽松度,看起来就很随意又帅气。
他家是唯一一家以年份命名牛仔裤的品牌,拥有年代刷色,从3年到25年不等,年代越长越有复古感。我这一条是11 years swap meet。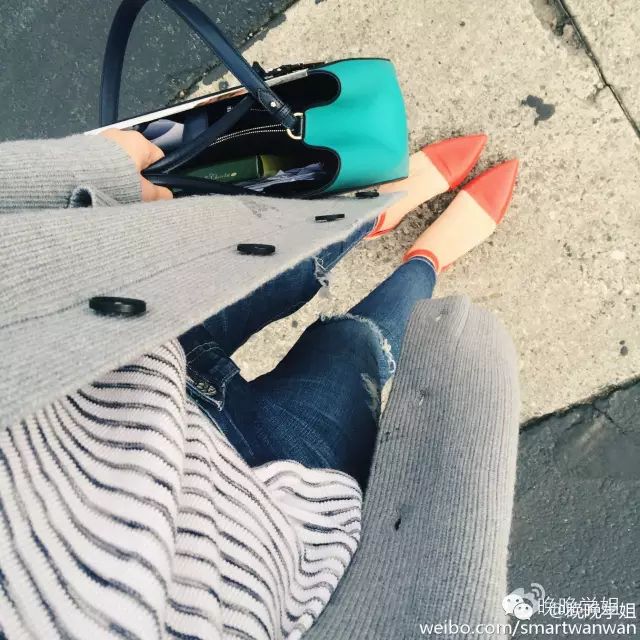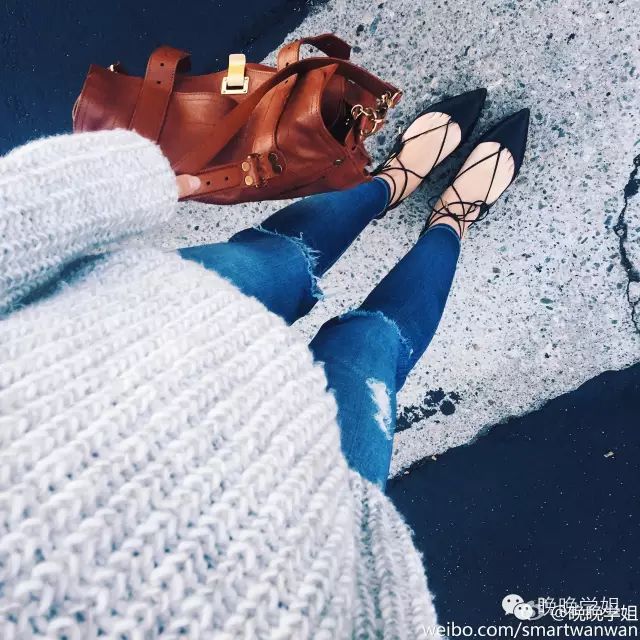 Olivia Palermo也经常穿着这一条出街。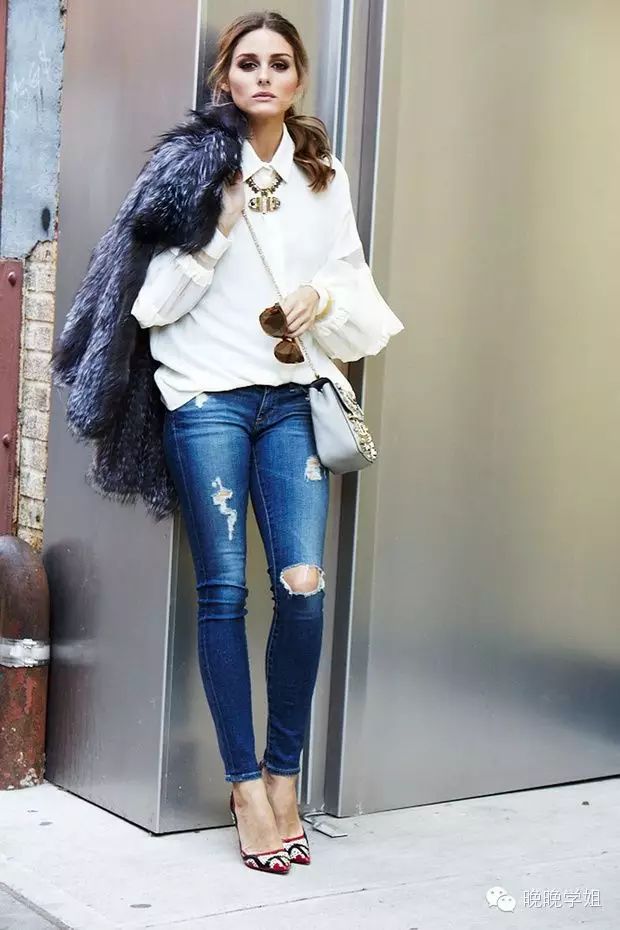 3. Madewell High Riser Skinny Jeans
Rise: 9 inches
Inseam: 28.5 inches
Shop: here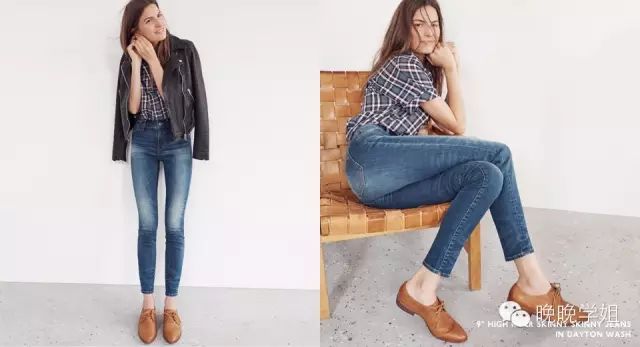 If I were to carry one pair of jeans to a deserted island, I will pack this one. No doubt. I have recommended on several occasions, and some of you who went to get them seem to enjoy them as much as I do.
They are perfect. They really are! I wasn't very impressed looking at the campaign pictures, but I was blown away when I tried one on. They have the right amount of stretchiness, pushing up your buns, without any discomfort. I have a lighter blue shade, in Tom Wash, and a darker one, in Dayton Wash.
如果只能拥有一条牛仔裤,那我会选这一条。在微博微信上也推荐过多次啦,在看这篇文章的应该也有很多人已经买过了吧。很多宝宝买了以后都回来跟我说超级好穿超级喜欢呢。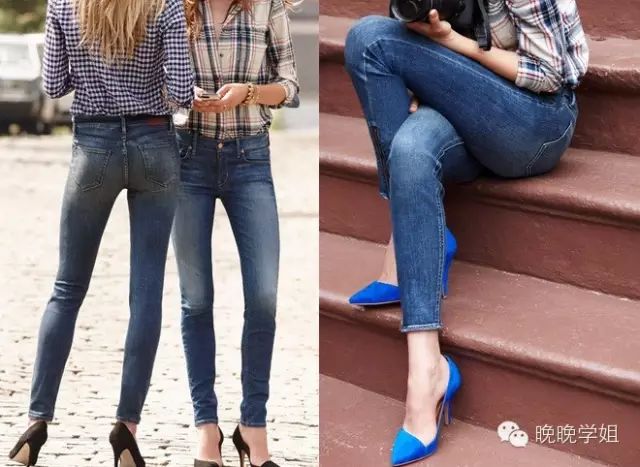 就是非常完美的一条,高腰,ankle length,有一定的厚度,面料比较挺拔,对臀部很有修饰作用,又有恰到好处的紧实度,可以把腿包得紧紧的但又绝对不会起皱或者不舒服。总之就是看到模特图觉得好像还好,但是一穿上绝对会被惊艳到的一款牛仔裤。100多刀就能买到,时不时还有折扣,真的是非常良心的裤子。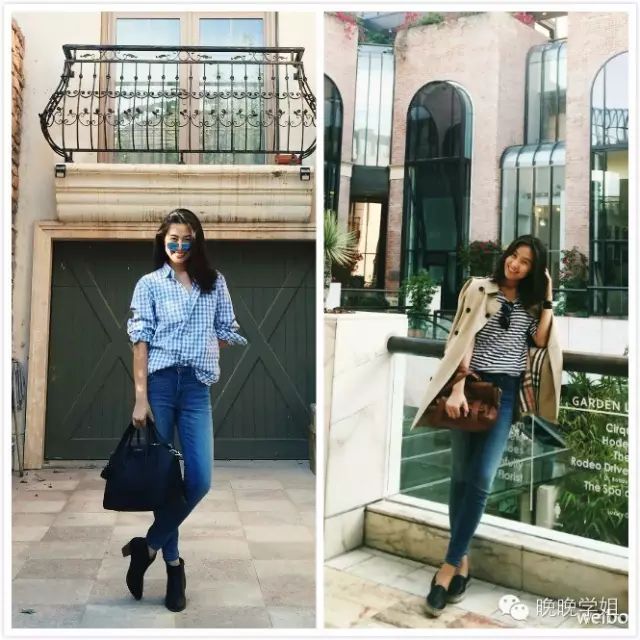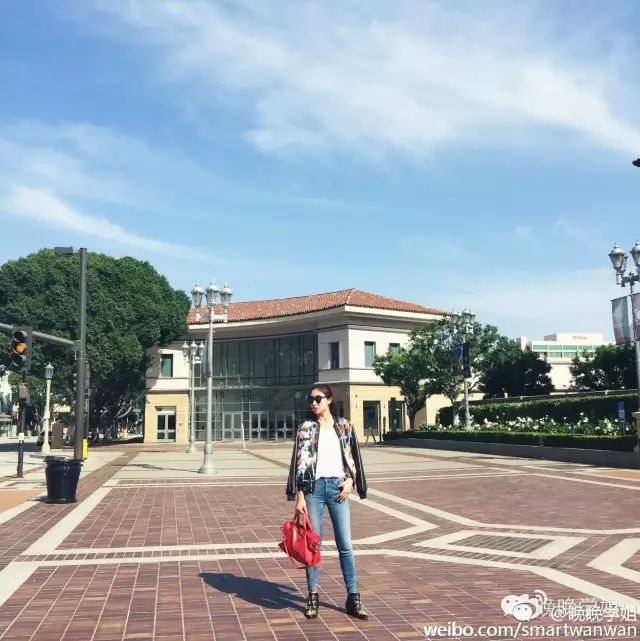 我自己买了两种颜色,浅色的是tom wash,好像已经卖光了,下面这条深色的是dayton wash。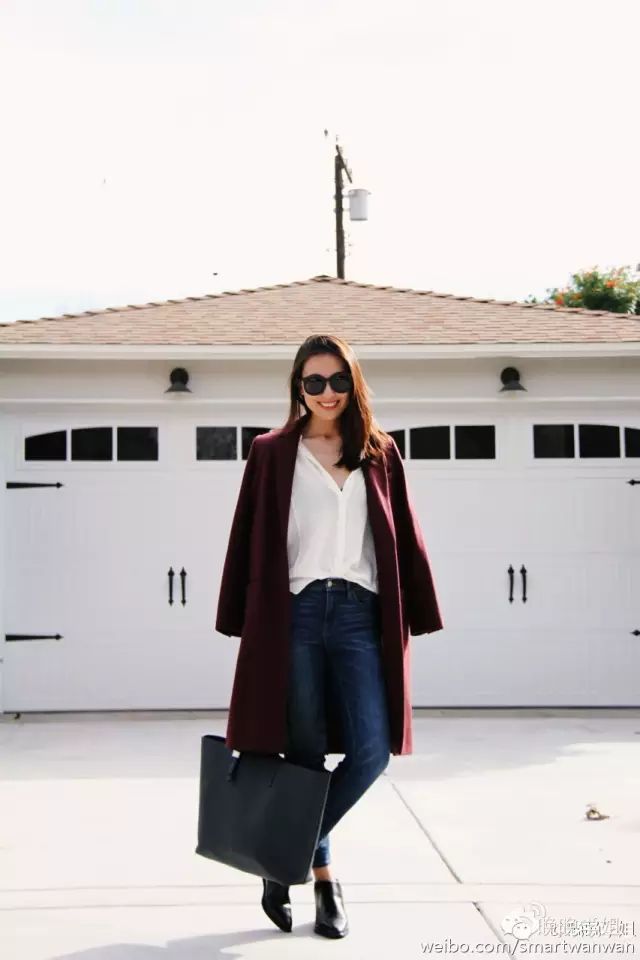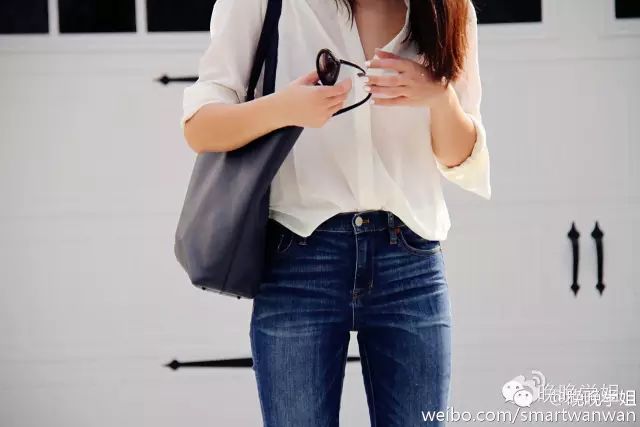 Madewell recently added a 10" high riser jeans, which I tried, and let me say this: My heart goes back to the 9" high risers.
最近这个系列还推出了10寸超级高腰款skinny牛仔裤,我买了一条试了一下,感觉还是9寸版的比较合身。
4. 

Madewell High Riser Crop Flares
Rise: 11 inches
Inseam: 26 inches
Shop: here (on sale!)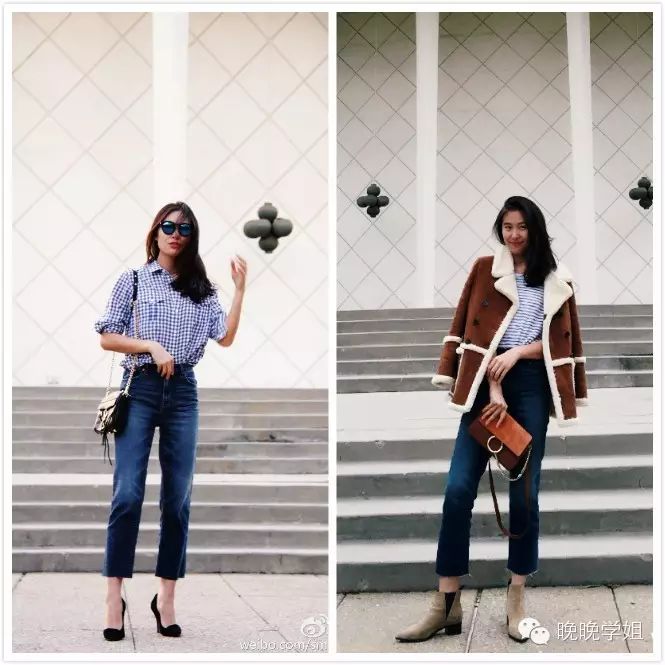 These crop flared jeans are for those who want to test the waters of trying a vintage look. They are for you. I know some of you might be a little afraid of looking awkward and straight up crazy, but with them, you don't need to worry at all.
With a 11" high rise cut, they elongate your legs to their greatest advantage. If you still feel somewhat insecure, you could also try Cruiser straight crop jeans. They are the exact same design, but instead of a flared cut, they are a straight crop.
去年圣诞前买的,最近很喜欢穿。Crop flared jeans从去年开始流行,风格强烈又有浓厚复古感觉,是非常时髦的裤型。这一条就非常适合想开始尝试这种裤型的姑娘们,微微的flared裤脚,完全不夸张,非常好掌握。另外11寸的高腰,已经可以盖过肚脐了,真的超级显腿长哦。不论配什么上衣都会很有复古范儿。
另外这一条在Madewell官网还在打折哦,码也已经不全了。大家下手要迅速。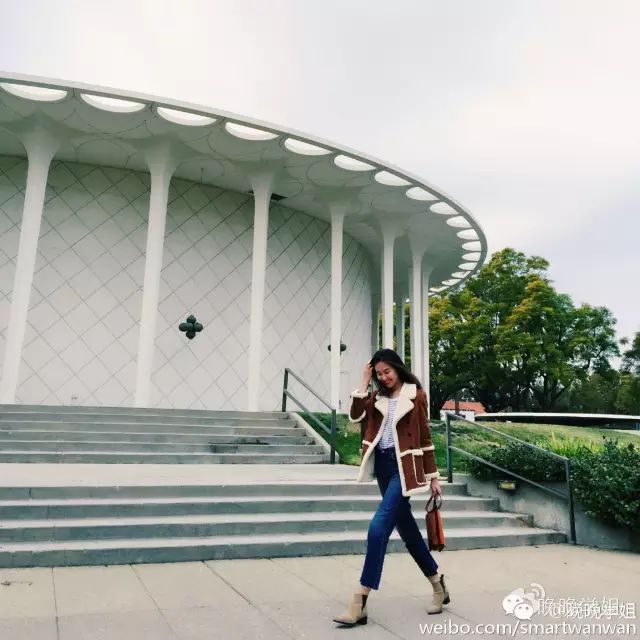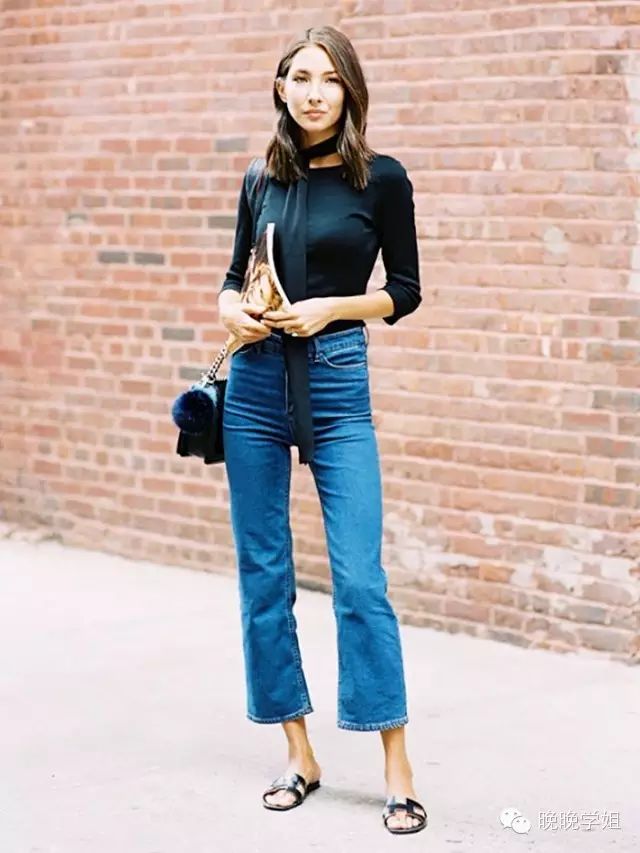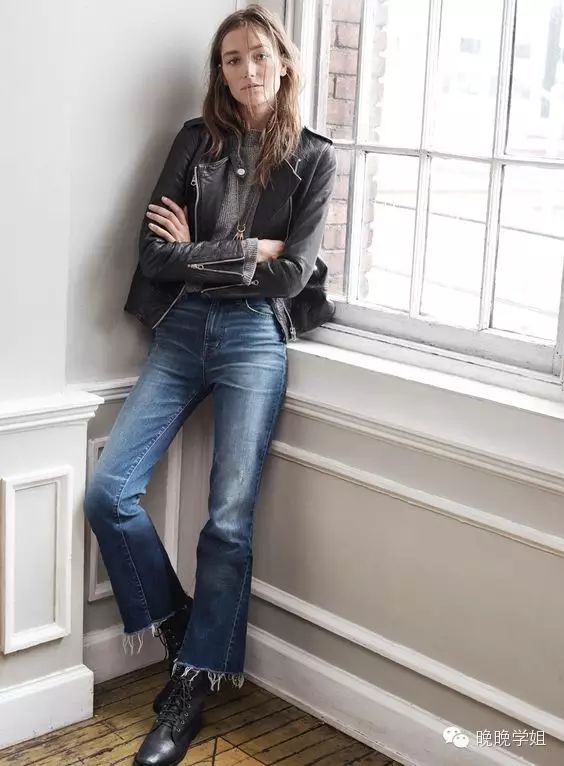 如果已经没有你的码了,还可以考虑下面这一条Cruiser straight crop jeans,直筒裤身复古味少一点,但更加好搭一些。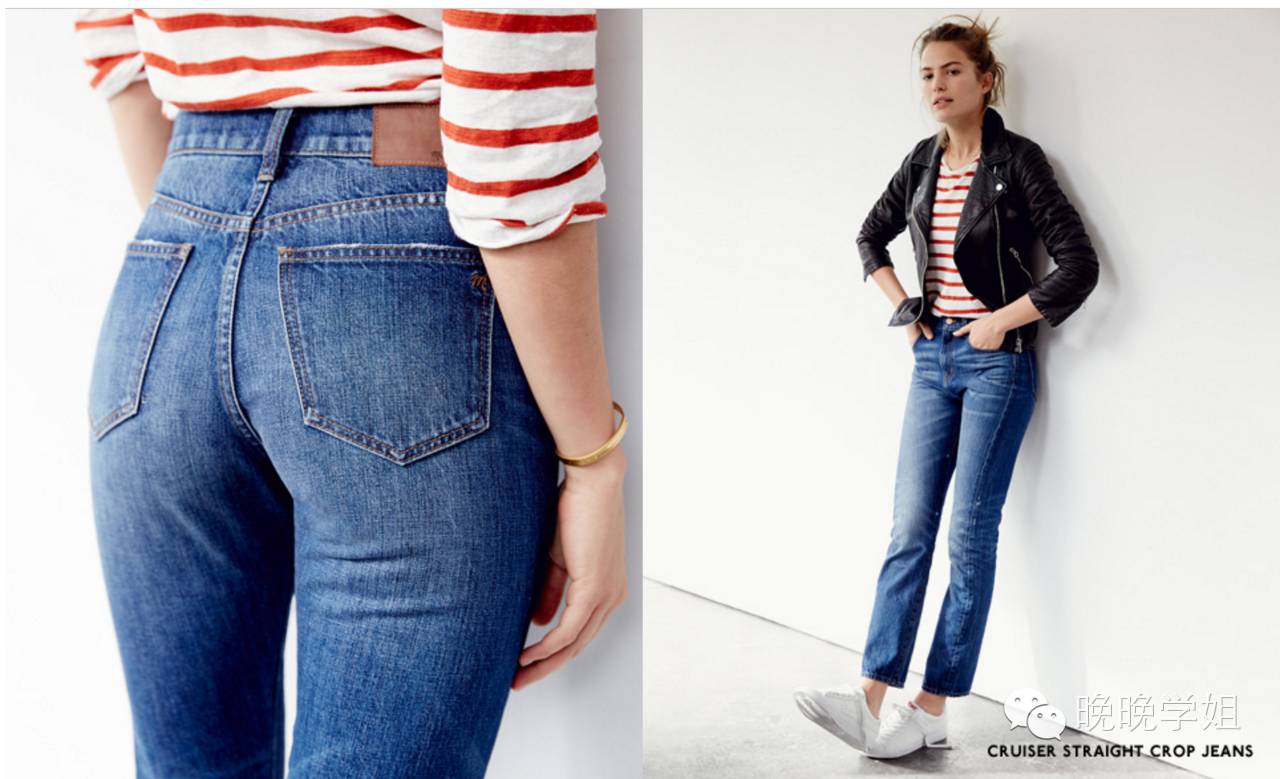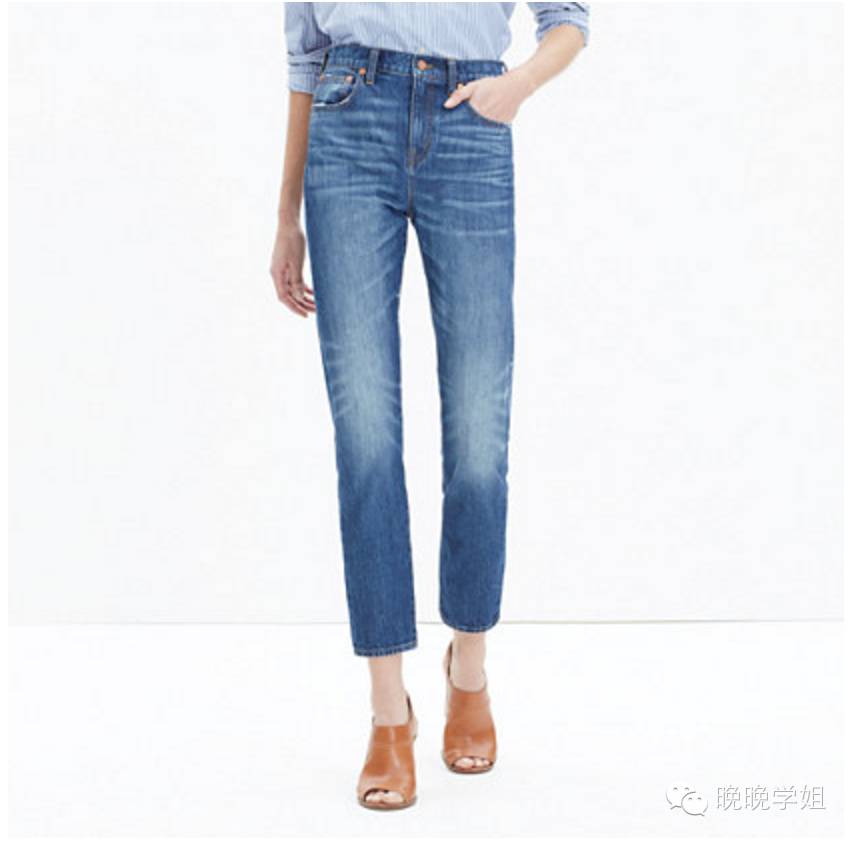 5. 

GOLDSIGN Virtrual High Rise Skinny Jeans
Rise: 9.5 inches
Inseam: 27.5 inches
Shop: here
GOLDSIGN is also by Adriano Goldschmied, founded in 2005. The idea is to make couture-like designer jeans, so it's no surprise that it's more on the pricy side.
GOLDSIGN大家可能不是特别熟悉,也是Adriano Goldschmied在05年创立的品牌,初衷是要把牛仔裤工艺提升到couture-like的水平。这个品牌的价位也稍微高一点点。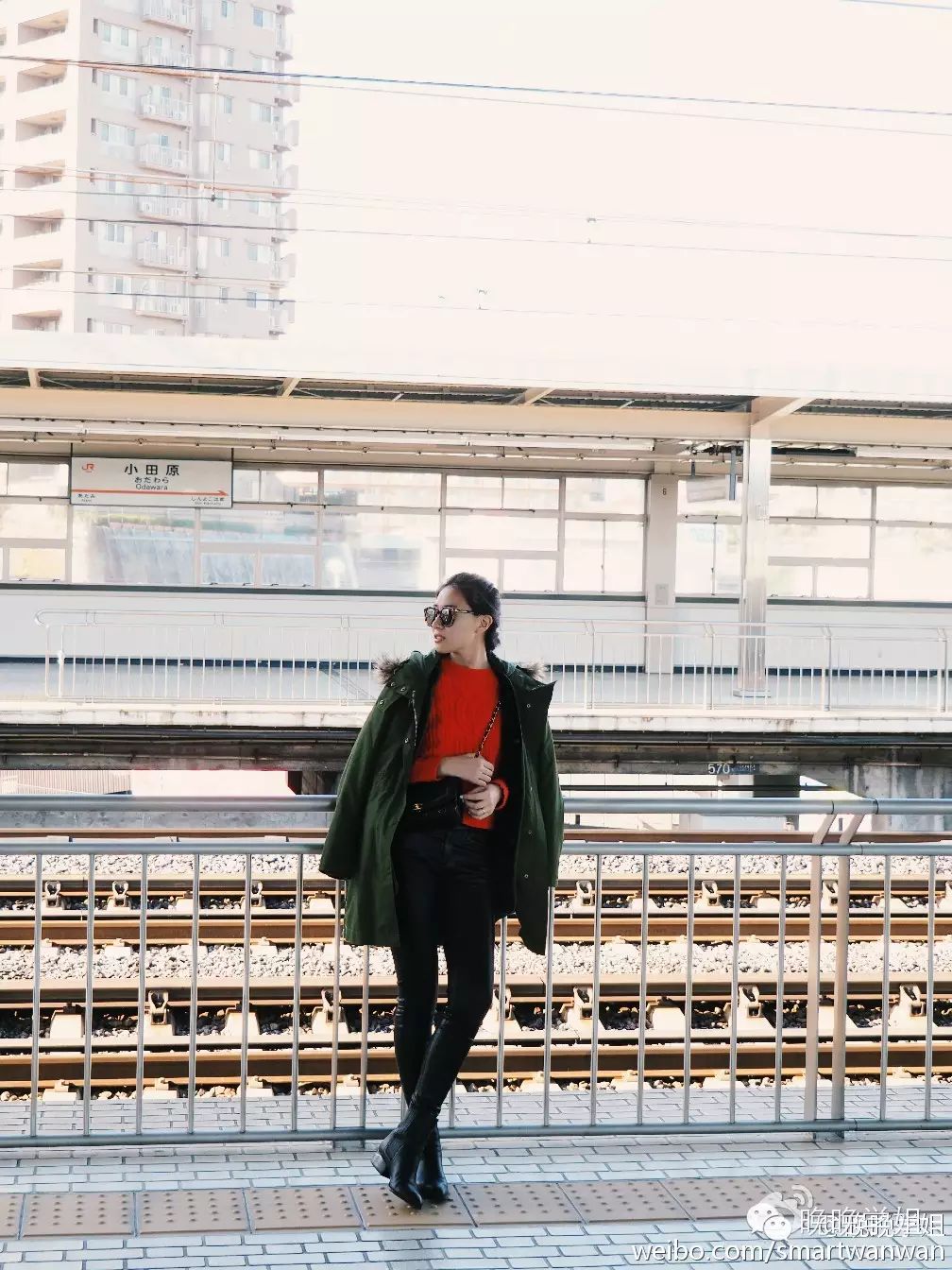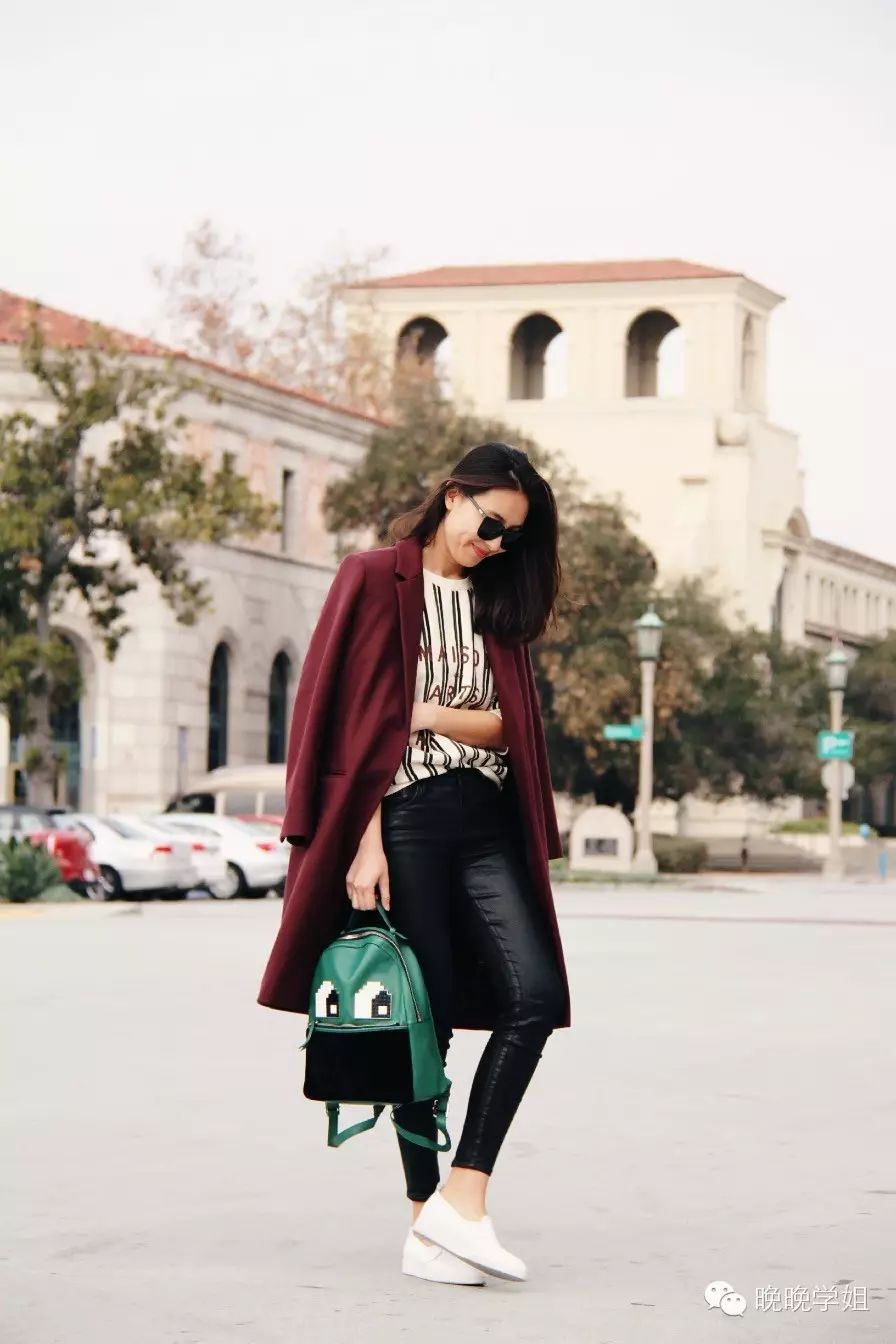 6. Citizen of Humanity Rocket High Rise Skinny
Rise: 9.5 inches
Inseam: 29 inches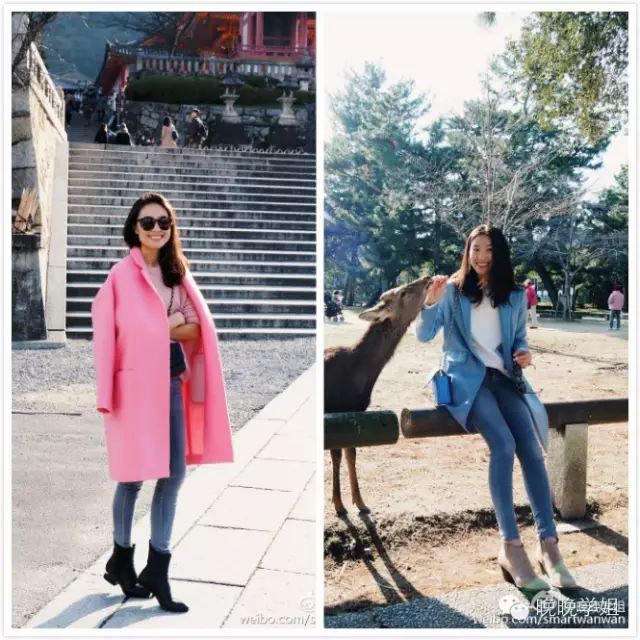 Citizen of Humanity is founded by Jerome Dahan, who also created 7 for all mankind and Lucky Brand. He is also seen as a Godfather in designer jeans. Coincidentally, his current director is the Godfather Adriano Goldschmied.
Rocket High Rise is their most popular series. I got one pair, which is also my first COH jeans, in a light gray wash. I like how simple and low-key the design is. Because gray wash has that more mature look than denim blues, I wear them to work a lot, too.
去日本前买的一条,也是我第一条Citizen of Humanity。
COH的创始人Jerome Dahan也是7 for all mankind 以及Lucky Brand的创始人(美国牛仔裤届怎么来来回回就这几个人),就也是被称为教父级的人物啦(到底是有几个教父)。有趣的是COH现在的Director正是Adriano Goldschmied, 真是天下一家亲。
COH的特点就是设计比较简单低调,刷色独特,面料比较挺括,一般裤腿都略长一些。Rocket High Rise基本是他们最受欢迎的一个系列,也是超级有名。
(Rocket High Rise系列各种颜色的街拍)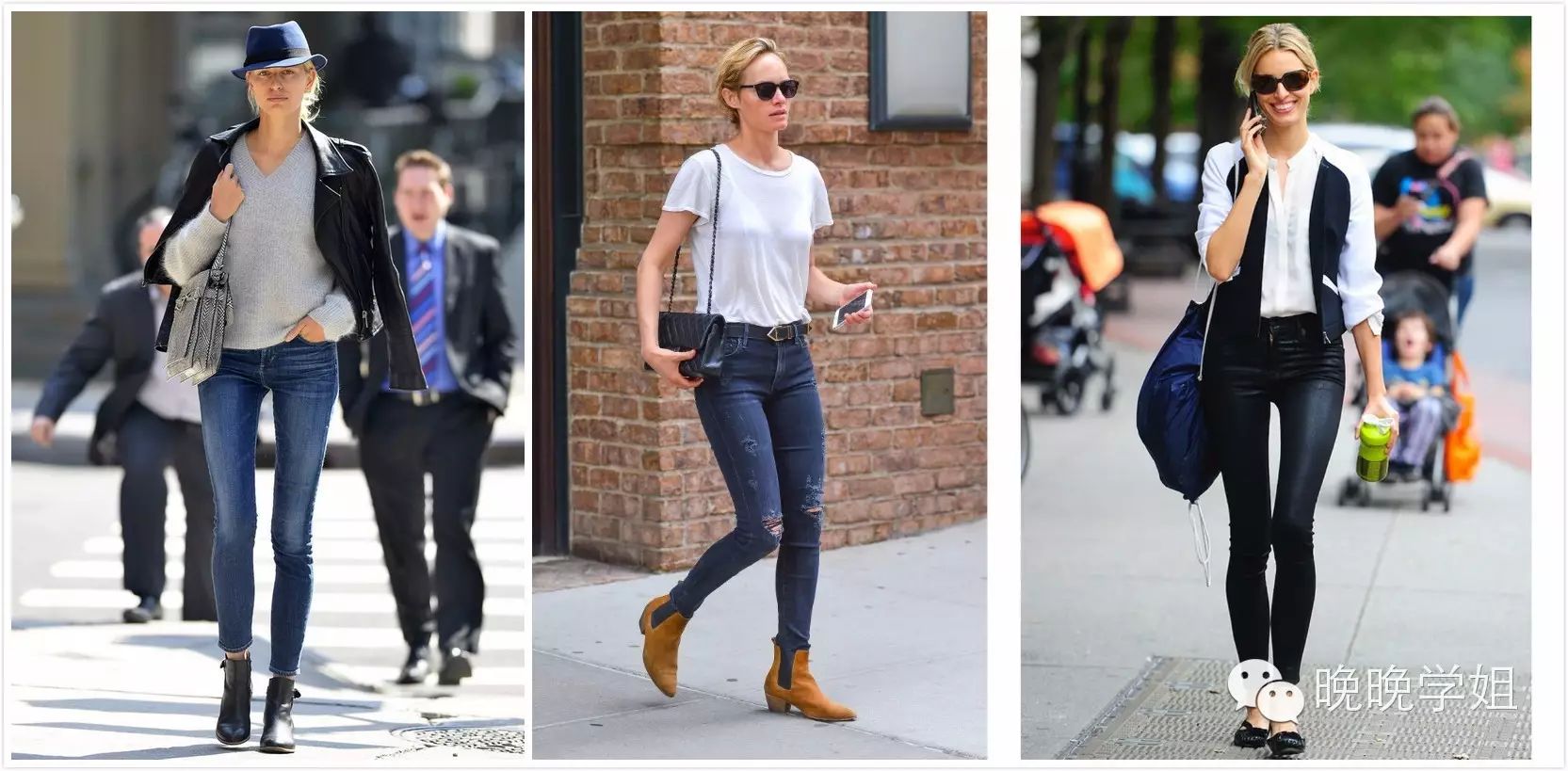 最喜欢这一条干干净净的浅灰色,非常低调高级的刷色。我也买过Frame Denim和Jbrand的灰色牛仔裤,但都没有这一条的刷色这样有质感。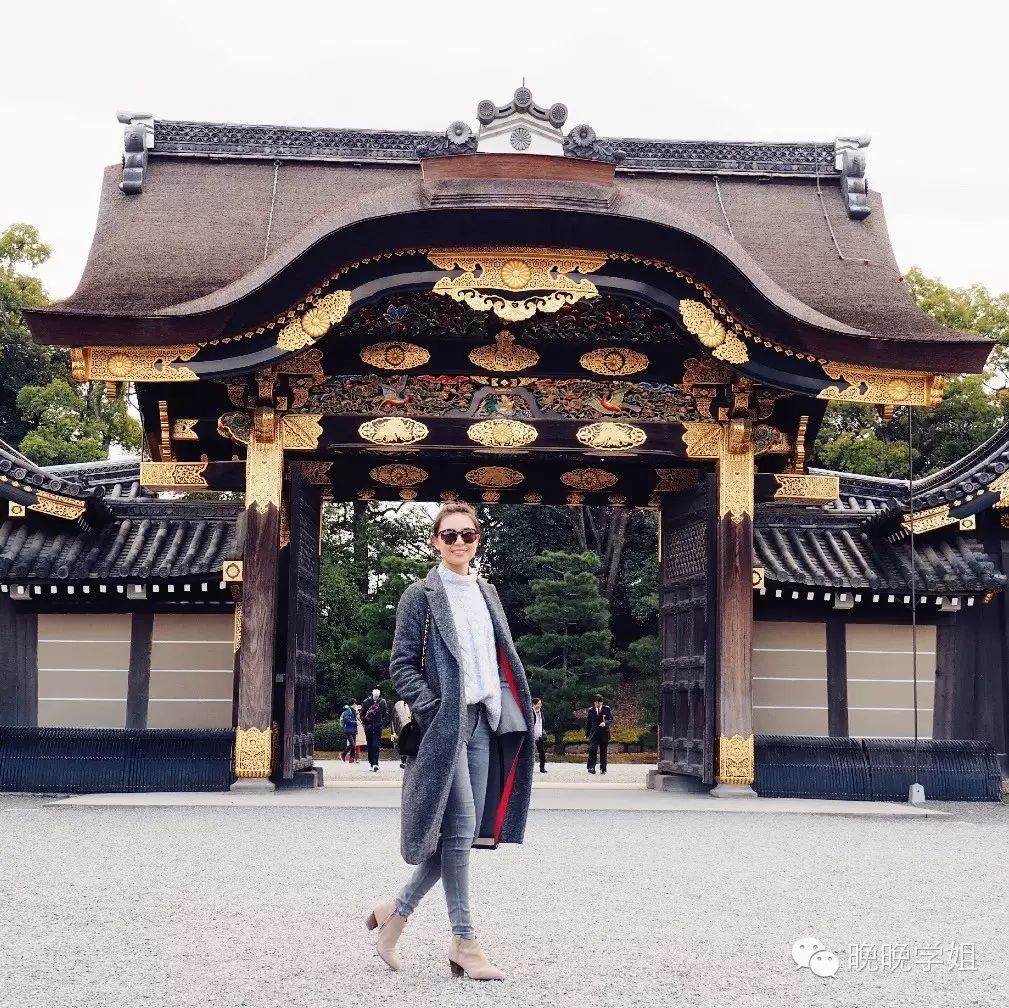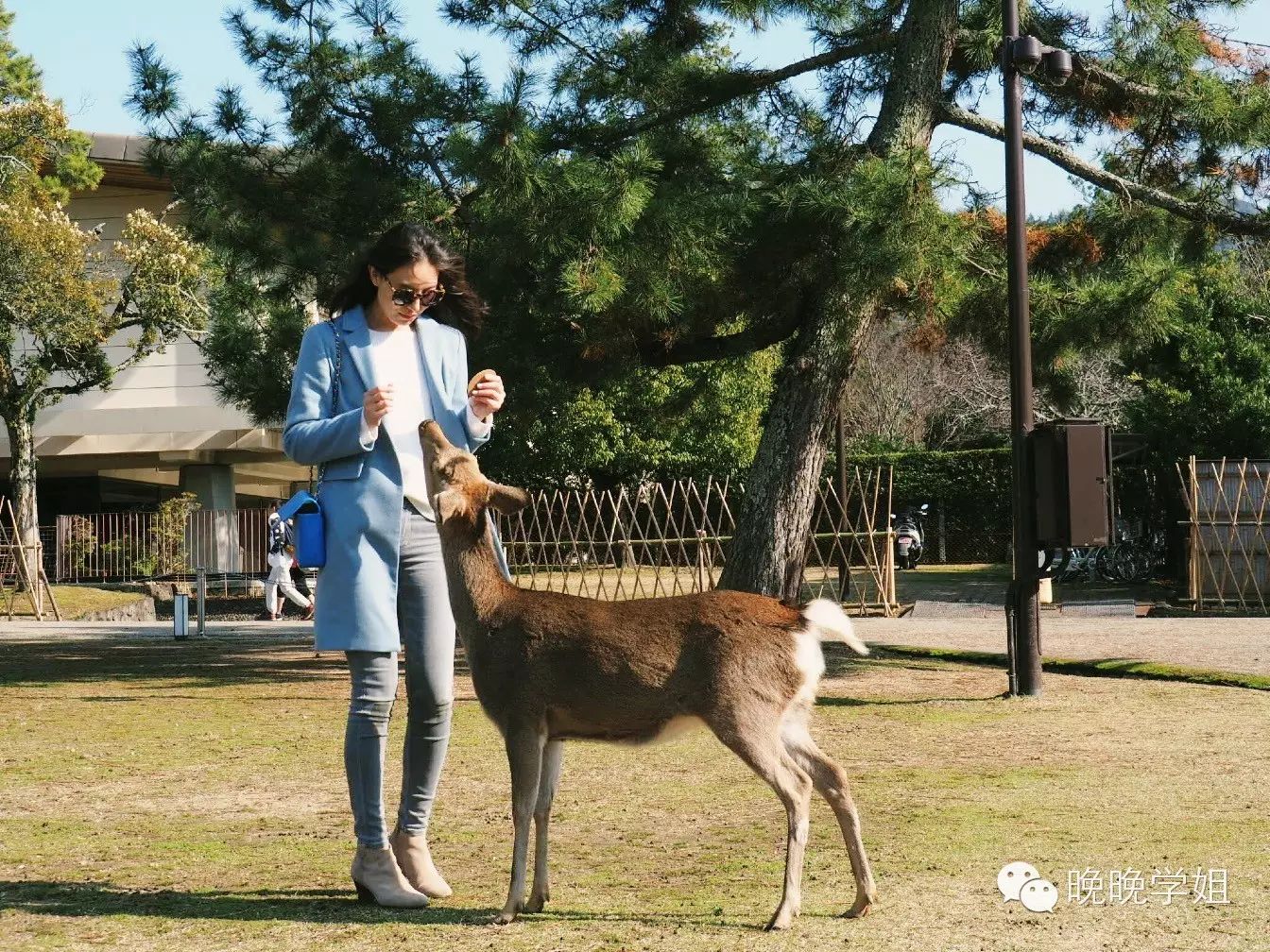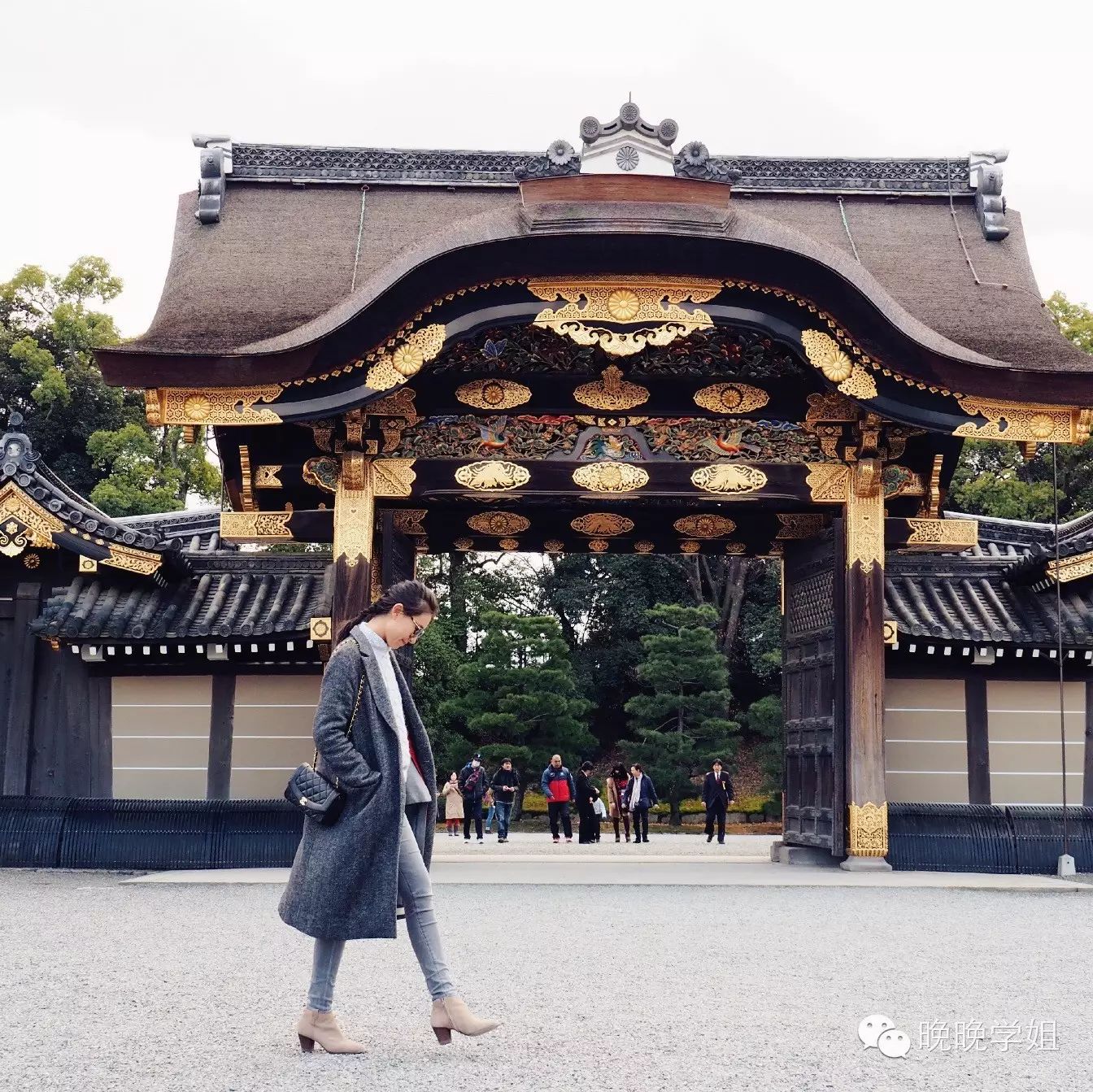 这种灰色比牛仔色更沉静稳重一点,所以我上班时也常穿。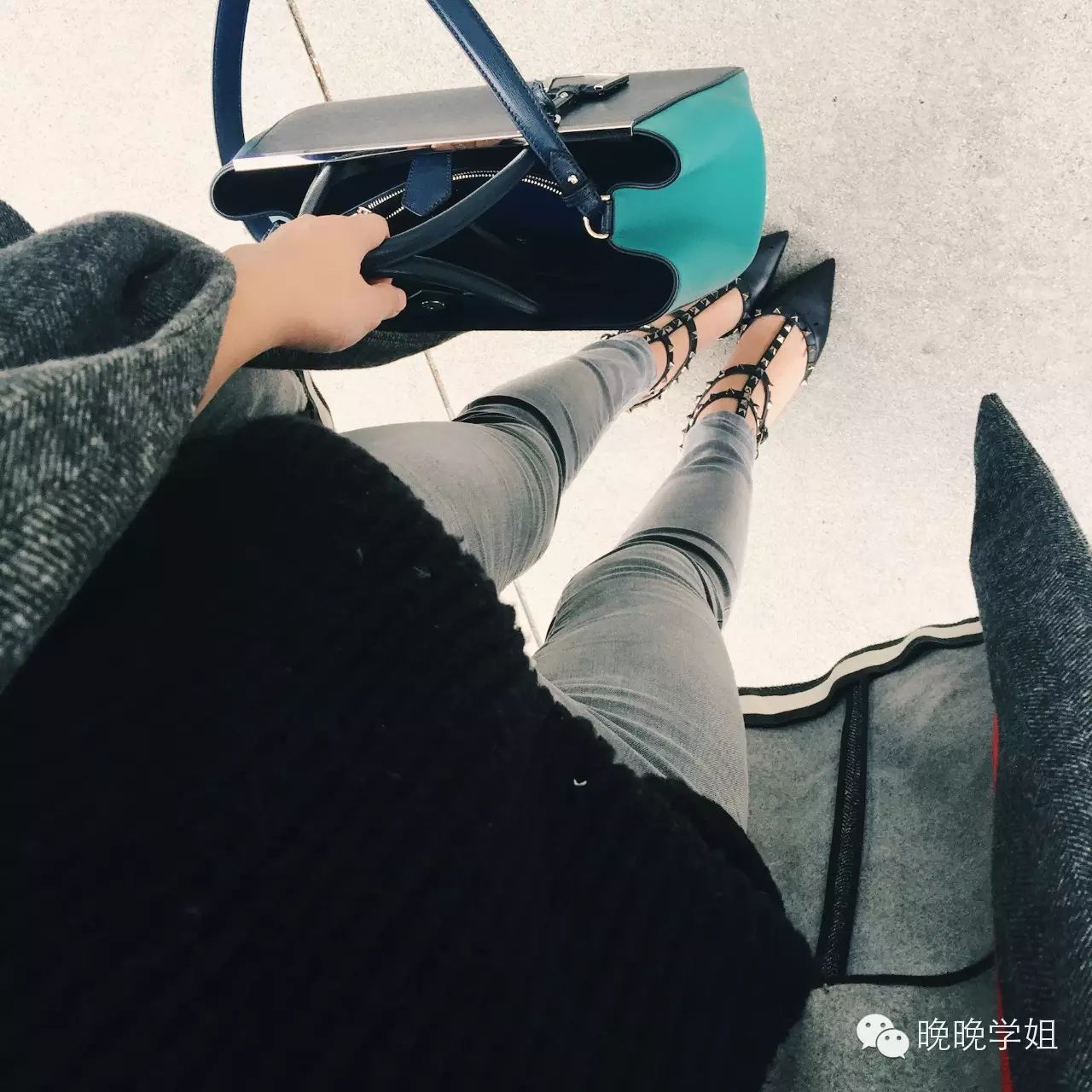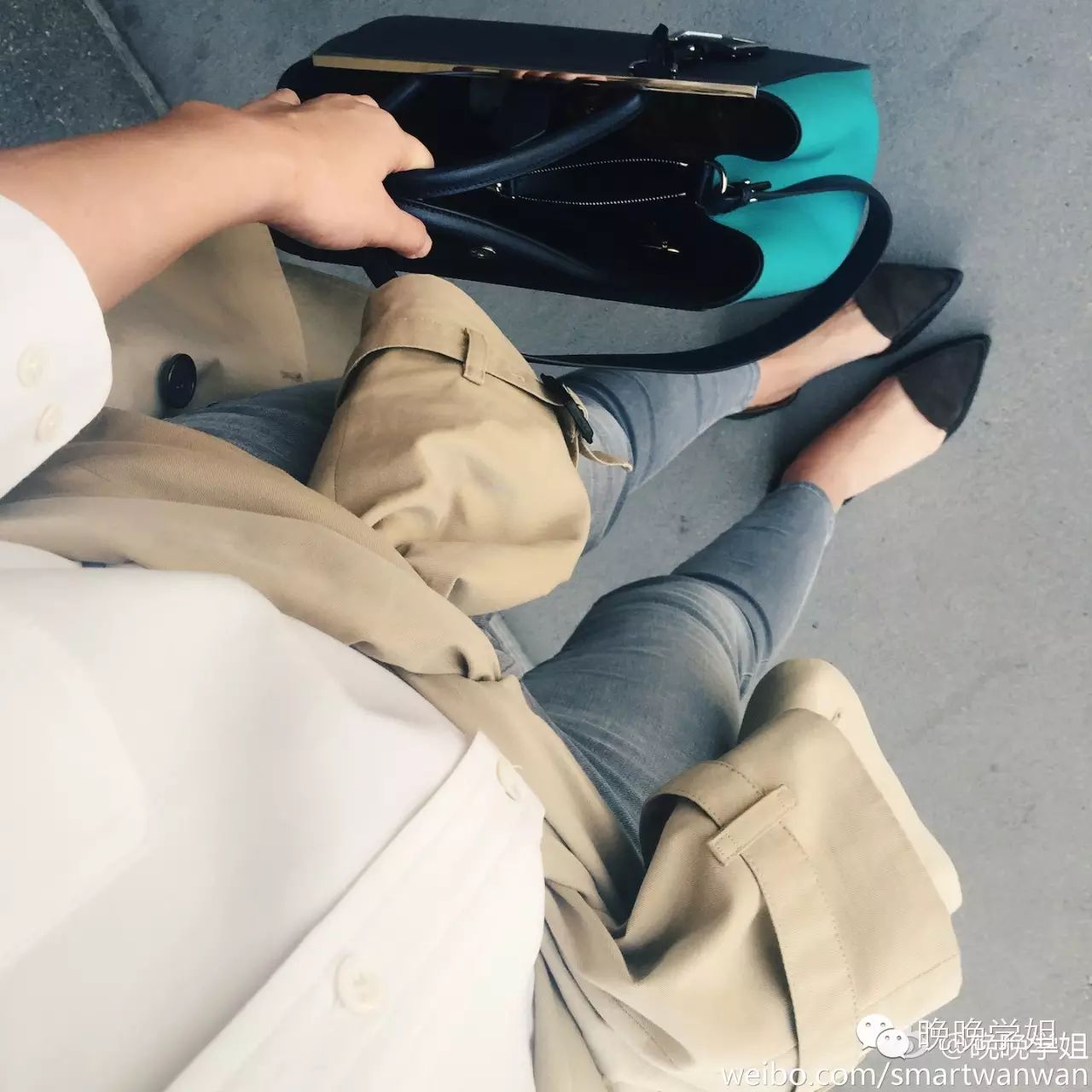 Thank you for reading! 感谢大家阅读!
---
Where you can find me:
Instagram:Fengwanstheorem
Wechat微信公众号:晚晚学姐 或 FengwansTheorem
微博:晚晚学姐
博客:fengwanstheorem.com